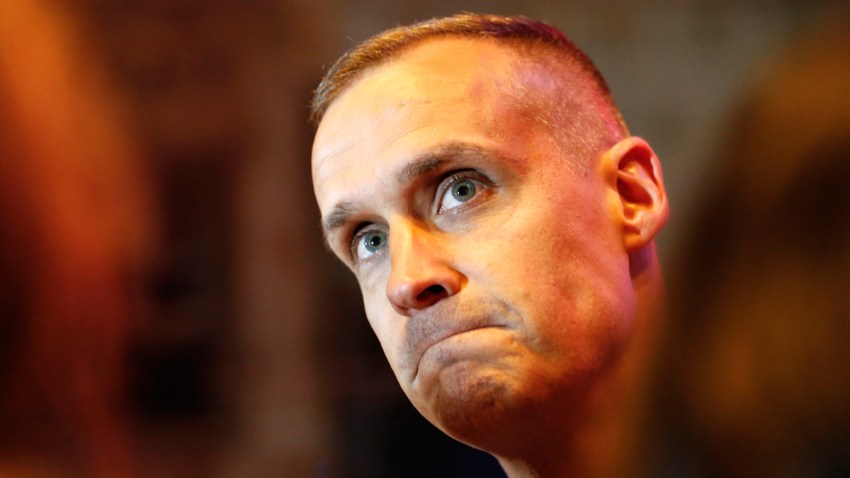 During an appearance last week at the University of Chicago, President Donald Trump's former campaign manager Corey Lewandoski criticized the president's current staff for not properly preparing him for the job.
"The staff has probably not prepared him as well as they could have or should have," Lewandowski said during an appearance on David Axelrod's podcast published Monday, pointing to the rollout of Trump's stifled immigration order.
"I think you have a president who wants to move very quickly, who has a grand vision of what he wants to accomplish and is leaving the details to the staff to implement," he added, noting that no one member of Trump's senior staff has "ever worked inside the government."
Last week, Trump claimed the White House is running like a "fine-tuned machine" despite a series of lingering controversies surrounding his stalled travel ban and the dismissal of former National Secuirty Adviser Michael Flynn.
Lewandowski predicted a more "measured approach" from Trump's team moving forward that would ensure members of the administration and Congress are "vetted properly" on policy matters.
The GOP insider urged Trump to focus on putting "America first" by growing the economy, instituting his proposed tax cuts, repealing Obamacare, bolstering the country's border security and negotiating better trade deals.
"That's the story that he has to tell and everything else is a diversion," he said.
Trump fired Lewandowski last June as his campaign faltered. Lewandowski's tenure as Trump's campaign manager was marred by a series of controversies, including charges that he attacked a reporter last March during a campaign event in Florida. Those charges were later dropped.
Lewandowski's appearance at the University of Chicago's non-partisan Institute of Politics was met with protests at the school's Hyde Park campus.