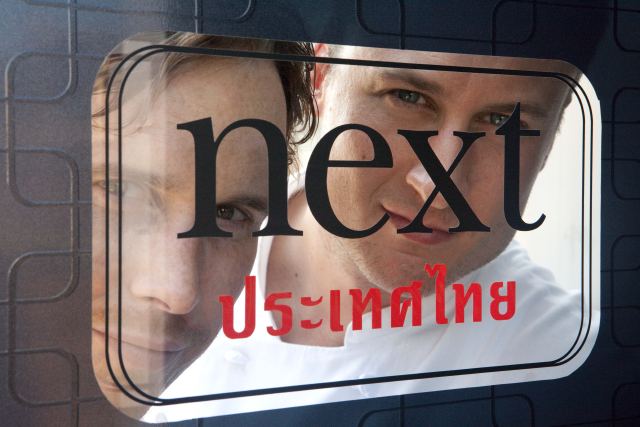 Grant Achatz continues to extend the brand of Next, his latest restaurant venture, into the world of e-books with that restaurant's recipes next month. In the process he's adding the role of businessman to his culinary resume. He's experimenting with innovative sales techniques and tackling foreign markets all while owning the Chicago foodie landscape. For restaurateurs seeking a similar path to stardom, here are four lessons that translate from the kitchen to the board room.
1. Brand Extensions: Once your core business is stable and booming, explore ways to extend your brand in complementary ventures that make sense. Achatz's development of an e-cookbook detailing Next's recipes is a savvy marketing move, expanding the restaurant's reach far beyond the people who can physically experience it by providing a virtual taste. Achatz is growing his customer base without veering off-brand.
2. Delegation: Find and nurture talent and then trust members of your team to execute your vision when you aren't around. While Achatz is splitting time between Alinea, Next and Aviary, he's delegating responsibilities to his partner and supporting chefs. By sharing a collective vision and work ethic, he's able to move between projects -- and even think of new ones -- while ensuring the level of quality doesn't waver. Every good business professional needs their version of a sous chef to translate an idea to actuality.
3. Continual Innovation: For most diners, determining your bill before setting foot inside is practically impossible. At Next, it's a certainty. You buy your meal like a concert ticket through an online reservation system and the restaurant generates immediate income. Achatz's approach is a valuable reminder to constantly seek opportunities for innovation. Examine your business process from start to finish, looking for stagnancy, inefficiency or excessive costs and then brainstorm ways to make improvements or radical changes that are beneficial.
4. Focused Obsession: At Aviary, there are almost 20 types of ice and nearly 30 varieties of glasses. To a less exacting proprietor, this could seem like overkill. For Achatz and his team, it's an essential part of the cocktail experience. Entrepreneurs need to have a large scale vision, but they also need a similar laser focus on the details. Applied properly, focused obsession can be a powerful tool.
Rachel Gillman has an insatiable appetite and an obsession with entertainment. She can be followed on Twitter @RachelGillman.