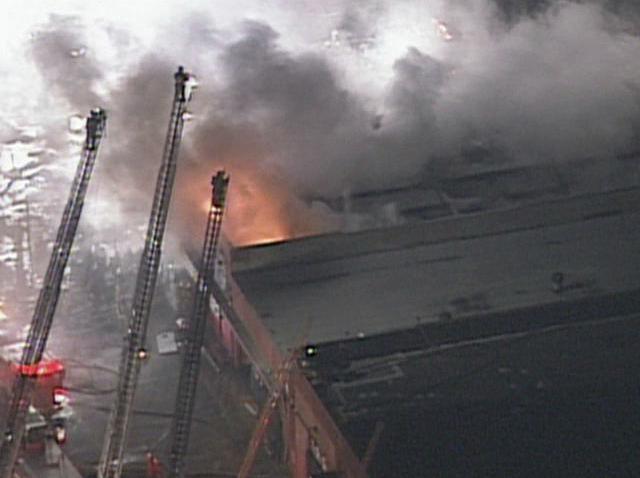 Former Comptroller Leslie Munger responded Monday to allegations from her successor, Susana Mendoza, who claims her new offices were left with little furniture, locked desks and missing documents, according to the Chicago Sun-Times.
"It did kind of feel like the place was looted," Mendoza told WLS-AM's Bill Cameron in an interview that's scheduled to air on Christmas Day.
Mendoza claims furniture was removed from the offices, and that there were remote controls with no matching televisions, keys that didn't match vehicles, keys that didn't match desks, and missing documents "that people were working on over the last two years," according to the report.
Munger rebuffed the allegations Monday.
"We'll just say she's not an honest individual," Munger told Ward Room.
"Everything that's owned by the state is inventoried and tagged with a state number and we did an audit before the transition of offices and after the transition of offices, it's one of the normal things that's done," Munger said. "And there's not one item that is missing from what should be there that was owned by the state that was left for her."
However, the Republican noted that members of her staff took certain personal effects, like a television, pictures and some sofas.
"If she really thought that something like that was missing, she should be going to the police, not to the press," Munger said. "But she's throwing out these wild allegations, she's not giving any specifics because she doesn't have any. She's just trying to make it look like she just inherited this huge mess."
As far as missing documents, Munger claimed pertinent financial records are stored in centralized state computers.
"I didn't have files of anything," Munger said.
"I think she's starting to figure out that she doesn't know what she's doing, or her staff doesn't, and she's looking to blame us," Munger said. "She's got no facts."
The former comptroller even threatened Mendoza with legal action Monday.
"If she continues to drag my name and my reputation through the mud, I will sue her for this because she's just outright lying about me," Munger said. "And if she had any specific facts, she'd be naming them and she's not."
Additionally, Munger responded to Mendoza's claim that the Republican's staff wasn't helpful during the transition process, which the Republican called "extremely challenging."
After being elected, Mendoza announced her intention to take office on January 3, instead of the legally mandated December 5. Munger claimed her and her office were preparing to transition in early January until Munger announced in late November that she'd in fact be sworn in on December 5.
"That left us five business days to move out of three offices," Munger said.
"We did offer to make our staff available to her, to open our office so that she and her team could come in and learn more about what we did in the office," she said. "But she never took advantage of that, she just repeatedly communicated to us with the media instead of just picking up the phone."
Despite requests from Mendoza, Munger explained that she wouldn't put members of the Democrat's staff on the payroll during the transition period, claiming she had worked to decrease the office's headcount during her tenure.
During Monday's interview, Munger faulted Mendoza and her team for the transition troubles.
"It was her decision originally to move it to January 3 and then move it back to December 5, which put a lot of pressure on everyone," Munger said.
"I think the transition difficulties are on her, not on us," she added.
Munger and Mendoza faced off in one of the November's most contentious statewide races. The matchup was widely considered to be a proxy battle for Gov. Bruce Rauner, who appointed Munger in 2015, and House Speaker Michael Madigan, who Mendoza worked alongside in the Illinois House of Representatives.
Mendoza's office did not immediately respond to Ward Room's request for comment.