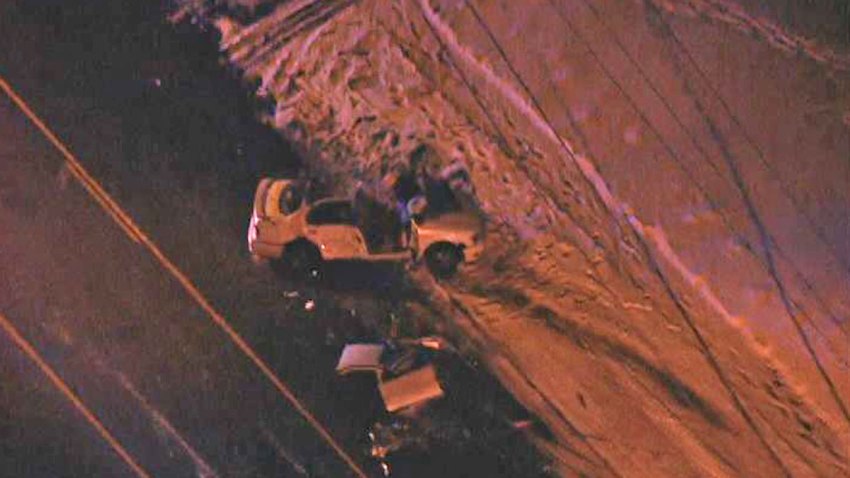 Two people were hospitalized early Tuesday after the car they were in struck a utility pole in south suburban Lemont, authorities said.
A medical helicopter was called to the crash, on the 500 block of State Street, and transported one person to Loyola Medical Center. The other victim was taken to Adventist Bolingbrook Hospital.
The crash knocked down power lines and forced authorities to shut down traffic in the area. ComEd crews were on the scene before 6 a.m. working to repair the damage.