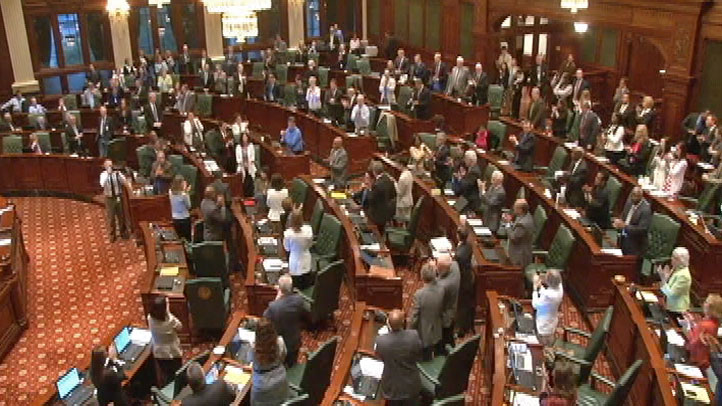 What's the General Assembly's reward for failing to pass pension reform? Another $111 per member, plus mileage.
Those are the expenses legislators will receive when they return to Springfield Wednesday for a special session called by Gov. Pat Quinn after the House and Senate could not agree on a bill to reform the state's underfunded retirement system. At the going rate of 50 cents a mile, a legislator driving down from Chicago figures to collect $200. That, of course, is on top of their $67,000-a-year salary and benefits.
We should all encourage our legislators to follow the example of state Sen. Gary Forby, D-Benton, who is donating his per diem money to a local charity.
According to Lee Enterprises
:
Some lawmakers have made it a practice to donate the special session money to charity.

In 2012, for example, state Sen. Gary Forby, D-Benton, contributed his share to Pat's Kids, which assists abused children in southern Illinois.

"That's probably what I'll do again," Forby said Monday.
Call or e-mail your state senator or state representative. Have a charity in mind. If they hear from enough constituents, they may be shamed into donating the money they're earning for not doing their jobs in the first place. And much of the $40,000 the session is costing the state will find its way to good causes.