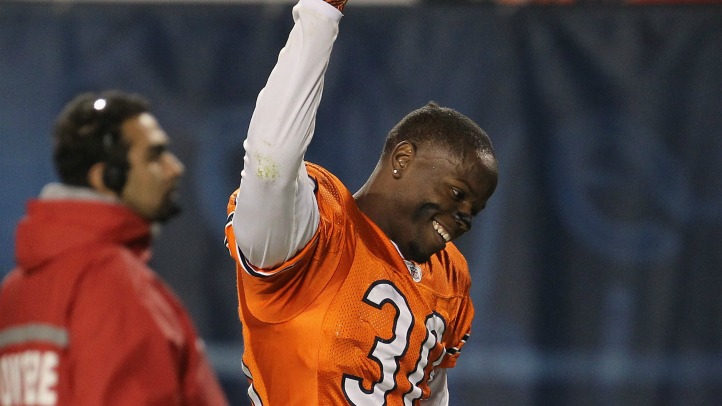 D.J. Moore will pay a moderate price for knocking the silver off Lions' quarterback Matthew Stafford last Sunday.

The NFL fined the Bears' defensive back $15,000 for running head-first into Stafford, after Stafford threw Moore to the ground during a Bears' interception return. Stafford was fined $7,500 for his actions. The standard fine for "fighting" is $25,000, so both men got off easy.

The confrontation between Moore and Stafford sparked a brawl between the NFC North rivals. Lions guard Rob Sims was fined $7,500 for joining the fight that broke out after between the two teams.

Moore wasn't the only Bear to be fined after Sunday's game. Earl Bennett must pay $10,000 after wearing orange shoes for the second straight game. He was fined $5,000 for wearing the orange crush cleats two weeks ago against the Eagles.

Lions defensive lineman Kyle Vanden Bosch was also fined $7,500 for a late hit.

In other Bears' News, rookie right tackle Gabe Carimi was placed on injured reserve, officially ending his season. Carimi has been out since Week 2 when he suffered a partially dislocated right kneecap.

The Bears promoted tackle Levi Horn from the practice squad to fill Carimi's active roster spot.