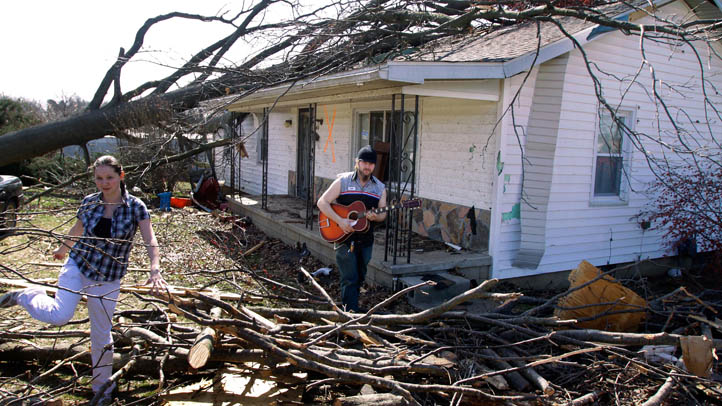 Illinois Sens. Dick Durbin and Mark Kirk have joined the entire Illinois Congressional delegation in asking for President Obama to declare a major disaster in Southern Illinois and provide relief.

Five southern counties were hit hard by tornadoes last week. A Presidential disaster declaration would allow cities and counties to apply for federal reimbursements to help pay for storm damage repairs.

Gov. Pat Quinn also is joining the call to bring relief to Gallatin, Randolph, Saline, Union and Williamson counties. Currently local governments, charities and evacuees from the storms are taking on the initial costs of the damage.

In their letter, lawmakers point out that much of the area is still recovering from major flood damage in April of last year.

"Saline County suffered far more damage from the recent tornado than it did from the dramatic flooding of last April, when it was declared a federal disaster," a letter to the President read.

They say preliminary damage assessments show damage to homes, businesses, utility poles, electrical service, transportation routes and more. The economic impact, they said, is extraordinary.

"We respectfully request that you make the necessary declaration so that people in these five counties can receive the assistance they need to remove debris and repair damage. We thank you in advance for your timely consideration of this important request and stand ready to assist in any way appropriate."