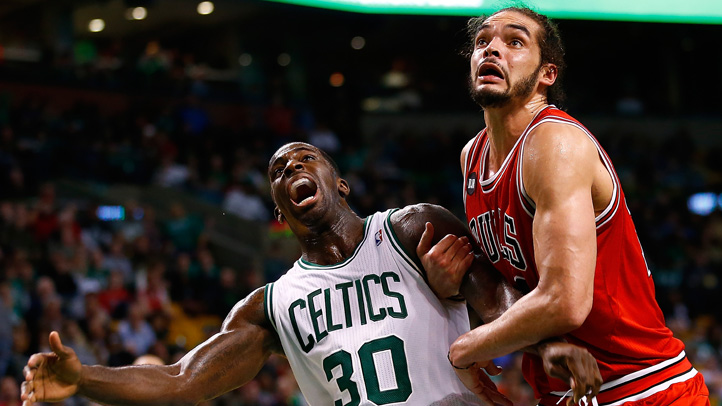 Mike Dunleavy had 22 points to lead five Bulls in double figures and Chicago broke open a close game with 13 straight points at the start of the fourth quarter to beat the Boston Celtics 94-80 Monday night.
Joakim Noah had 19 points, 11 rebounds and five assists, Jimmy Butler had 18 points, Carlos Boozer 16 and Taj Gibson 14 points and 11 rebounds.
Chicago swept the home-and-home series with the Celtics after posting a 107-102 victory in Boston on Sunday.
The Celtics have lost 10 straight on the road to drop to 8-28 away from home. Their last road win was Feb. 10 at Milwaukee.
Brandon Bass and Jerryd Bayless had 18 points apiece for the Celtics.