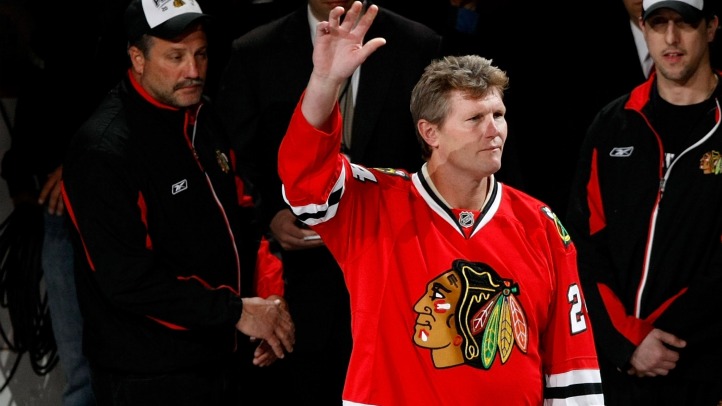 A late Blackhawk player known for his gloves-off fighting on the ice may have suffered from the same brain damage as deceased former Bear Dave Duerson wanted his brain checked for, Boston University researchers say.

After studying the brain tissue of Hawks enforcer Bob Probert, researchers reported this week they found the presence of chronic traumatic encephalopathy, thought to be the result of repeat concussions, the New York Times reports.

CTE is the degenerative brain disease found in more than 20 late pro football players, prompting the NFL to review the way it recognizes and treats concussions.

Until now, the presence of CTE connected with football players hadn't been identified in hockey. But the finding within Probert's brain suggests that hockey players also are at risk.

Probert died of heart failure last July. In February, Duerson died from a self-inflicted gunshot wound to the chest. He sent a text message to loved ones requesting that the "left side" of his brain be checked.

A co-director of the Boston University research center told the New York Times he didn't know how much of Probert's brain damage resulted from blows during hockey games and how much came from on-ice fighting.
NHL Deputy Commissioner Bill Daly declined to comment to the paper beyond a statement saying the center's research is "interesting science" and that the NHL is "interested" in it.

The NFL reportedly will start using a protocol that removes injured players from the sidelines and excuses them from media duty after the game.