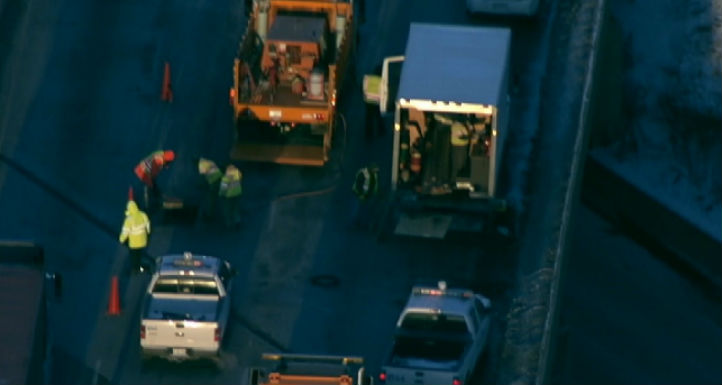 Looks like potholes are already making for difficult commutes in the Chicago area.
The Illinois Department of Transportation announced just before rush hour Monday that the two left lanes of inbound Interstate 55 over Joliet Road near Interstate 355 would be closed for an "emergency repair."
IDOT said the emergency pothole repair near Bolingbrook would likely continue through the evening hours, but officials hope to have the lanes reopened before the Tuesday morning commute.
IDOT warned of delays in the area.