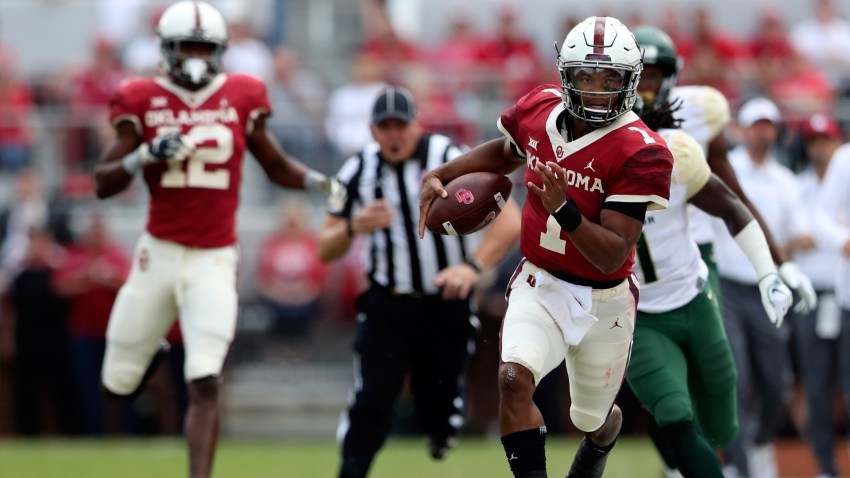 One person was killed Tuesday in Ottawa, Illinois, after a tornado hit the area, the Ottawa Fire Department reported to the National Weather Service.

The NWS reported a "large and extremely dangerous tornado" was located over Ottawa, moving east at 45 mph, at about 4:45 p.m. The agency also said there was a "rope tornado" reported in LaSalle County.

Some damage was reported in both areas, but the full extent of injuries was not immediately known.

"This is a particularly dangerous situation," the NWS said. "Take cover now!"
Strong storms moved across the Chicago area Tuesday afternoon and evening, prompting numerous watches and warnings and reports of tornadoes in some suburbs.

The National Weather Service warned those in the Ottawa area were in a life-threatening situation. Flying debris was possible, and mobile homes could be destroyed with considerable damage to homes, businesses and vehicles.
The tornado was expected to be near Marseilles around 4:55 p.m., Seneca around 5:05 p.m., Morris around 5:20 p.m. and Channahon and Minooka around 5:30 p.m.
The entire Chicago area was placed under a Tornado Watch just before 3 p.m., which remains in effect until 10 p.m.
A Tornado Warning was issued for northwestern Livingston and southern LaSalle counties until 6:15 p.m.
A Tornado Warning was also issued for several west suburban counties, most recently for Cook County until 7:30 p.m. and Kendall, Will and Grundy counties until 7:45 p.m.
The storm was bringing with it "ping pong ball size hail." Hail of up to 1.25 inches was reported in Will County and 2.75 inches in LaSalle County.
A Severe Thunderstorm Warning was issued for numerous Chicago-area counties, including DeKalb, Lake, Kane, DuPage, McHenry and Cook counties until 6:30 p.m. Another alert for Lake and Porter counties in Indiana remained in effect until 7:30 p.m. and warned of golf ball-sized hail and 70 mph wind gusts.