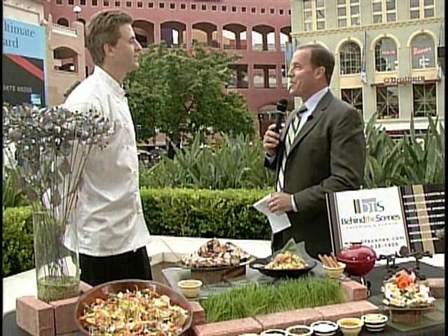 Father. Commentator. Philanthropist. Cooking Enthusiast. Comic Book Writer. Bear.
So reads the biography of the Bears 3rd round draft pick out of Arizona in the 2003 draft on his website.
"People don't need to know everything" Briggs laughed, while adding he should include adjectives "Wildcat" and "Herd Pride" for his college and high school affiliations too.
As well as Chicago Bear fans have gotten to know Lance Briggs over the past 12 years, it didn't take Nostradamus to see how unhappy the 2013 season was for No. 55.
"Last year was real rough" Briggs admitted Thursday after the team's 6th day of training camp practice in Bourbonnais, Illinois. But today he is happy again. "I'm not talking contract, just football" Briggs explained. Despite being in the final year of his contract Briggs isn't threatening to never put on a Bears uniform again like he did the last contract negotiation he went through.
"I just want to play football man, I've seen a lot of guys come and go, and I'm here and I'm happy and I'm just appreciative". Briggs admits the seven consecutive Pro Bowls are a thing of the past explaining, "I lost a couple of steps. Now sometimes I have to fall into a tackle" Briggs laughed. "If I'm lucky a tackle will fall and I put my hand on him and get credit for it. That's the stage I'm at in my career."
A twelve year career that has recorded 1,139 tackles, 15 sacks, 15 interceptions, 18 forced fumbles, 6 defensive touchdowns also third most in franchise history. Like the Butkus' and Urlachers before him, Briggs is at peace with his career and wants to retire a Chicago Bear.
"Because I'm a Bear, I'm a true Bear" Briggs insisted. "This is year 12 and I've given my blood sweat & tears to the city, playing for this team and when it's all said and done I'll retire as a Bear."
But first he has some hunting to do. For Lions, Packers, Niners and Bills.