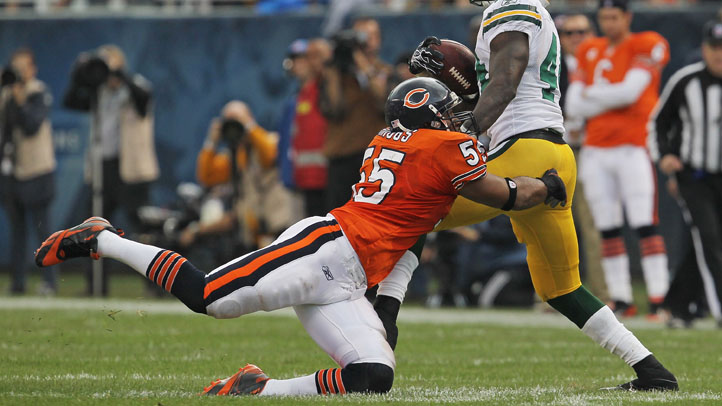 Lance Briggs is headed into his 10th NFL season, and with nearly 1,000 tackles, 10.5 sacks and 13 interceptions in that time, Briggs has put his body on the line.

Because of that, not one part of his body is where it would be had he not been a football player.

"I know I'm going to have lasting effects from this game," said Briggs to the Sacramento Bee. "I'll have arthritis in my hands. I'll have tendinitis in my knees. Doctors tell me now nothing in my knees at this stage of my career is normal, and that after all these years, they should look like this."

This is just one more reminder that the Bears defensive core is not young. In his nine seasons, Briggs has not missed more than two games in a season. He played all 16 in 2011, even with knees that have "nothing normal" about them.

It's not to say the Bears can't win with a defense led by thirty somethings. They can. In fact, the Bears' four Pro Bowlers on defense: Briggs, Brian Urlacher, Julius Peppers and Charles Tillman have all celebrated the big 3-0. But hearing about Briggs' knees is a reality check. The Bears have a window to take advantage of their star-filled defense before Father Time comes calling.
Copyright FREEL - NBC Local Media