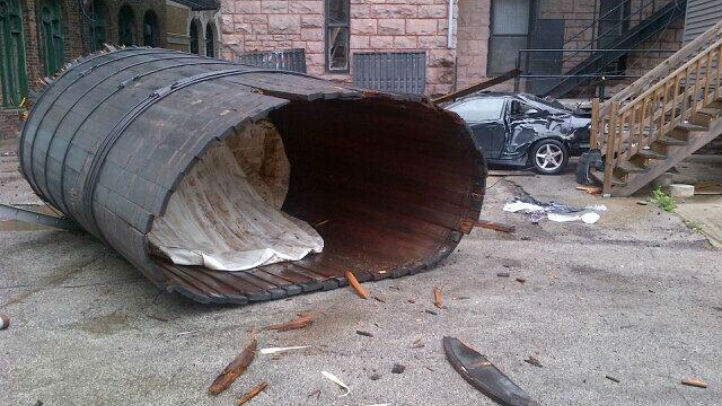 The water tank atop a building at 2800 N. Pine Grove Avenue, which fell Wednesday, was cited at least twice for violations in February of 2010, according to records on the City of Chicago's Department of Building website, NBC5 Investigates has found
The citations are part of an inspection report from February 17, 2010, which lists five violations that resulted in the building failing that inspection.
According to the report, the building was required to "relocate steel bands to original position on water tank," and the building must "submit 2 copies of structural engineering report prepared, signed, and sealed by licensed architect or registered structural engineer about water tank."
The inspection repor lists three additional citations that may also be related to the water tank, though it is unclear from the report.
They all involve problems with an "exposed metal structure and support." There is no clear indication on the city website as to whether these 2010 problems were ever corrected.