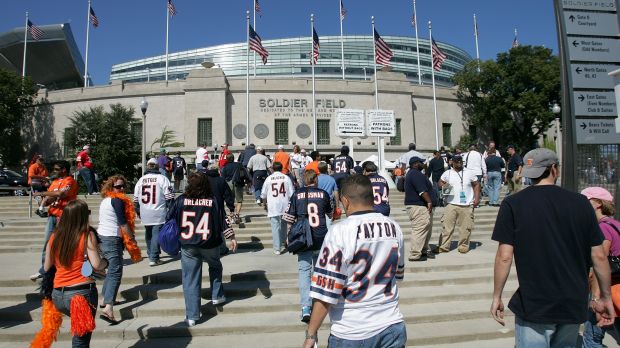 It's another busy weekend in Chicago, and with numerous events on and near the lakefront, traffic congestion, particularly on Lake Shore Drive, is a concern.
On Saturday, Grant Park plays host to the Greater Chicago and Northwest Indiana Girl Scout's "Cookie Classic" 5K fund-raising race. That means the scouts, their families and the race participants will be flooding the parking garages in and around Grant and Millennium parks.
Later that day, Red Bull expects thousands of spectators at "Flugtag 2012" the competition where flying machines take off from a ramp built on North Avenue Beach, and plunge into Lake Michigan. It's a popular and funky event that officially kicks off at 1 p.m., with the gates opening at 11 a.m. This will foul up the north end of Lake Shore Drive Saturday.
Keep in mind Fullerton is still not a good alternate to the North Ave exit because of on-going construction.
Sunday is a huge day for Bears fans, when Soldier Field hosts the home-opener of the season at Noon. The Colts are coming to town, and of course, so are the tailgaters. Many football fans will be driving into the city all morning approaching that kick-off time.
Dove-tailing with the NFL game is the annual Chicago Half-Marathon, which officially starts at 7 a.m. in and around Jackson Park. The course circles the Jackson Park Golf Course and the Jackson Park Harbor, and, for a stretch, parallels Lake Shore Drive. A good tip for Bears fans is to try and avoid Lake Shore on the south end, between Hayes and Richards, as they commute to the game. The half-marathoners will likely be finishing up as the tailgaters hope to arrive and start grilling.
If that isn't enough, Bruce Springsteen is at Wrigley Field for two shows at 7:30 p.m. both Friday and Saturday nights. Lake View residents can expect an extra crush before and after both concerts.