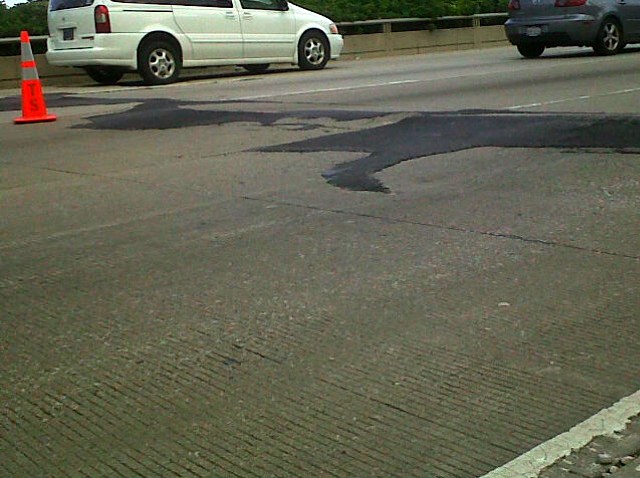 A second portion of the southbound lanes of Lake Shore Drive has buckled.

The Chicago Department of Transportation has closed the two right southbound lanes of Lake Shore Drive at 11th Street, about a half mile north of where the roadway buckled on Monday.

Traffic in the two right lanes are being detoured at Balbo to Columbus. Vehicles can travel south at Columbus and enter southbound Lake Shore Drive via Columbus. Traffic in the two left lanes of Lake Shore Drive is unaffected, but is moving slowly.

CDOT spokesman Brian Steele said the incident is "much smaller" than the buckling found Monday evening and said crews will make repairs after the evening rush hour.

Anyone who'd intended on using Lake Shore Drive, including those heading to the Rush concert at Northerly Island or the White Sox game at U.S. Cellular Field, should allow for extra travel time.

Crews worked overnight Monday to repair the road near Roosevelt Drive and Lake Shore Drive when large portions of the roadway crumbled.

"That section of Lake Shore Drive is comprised of large concrete slabs. They're built with what are known as expansion joints, which, as the name implies, are spaces to allow a little bit of lateral movement with those slabs. Now it's possible that one of those joints, after 15 years of heavy traffic, of winter and summer temperature extremes, it's possible that that failed," Steele said Tuesday.

He said Lake Shore Drive carries about 150,000 cars on a daily basis.