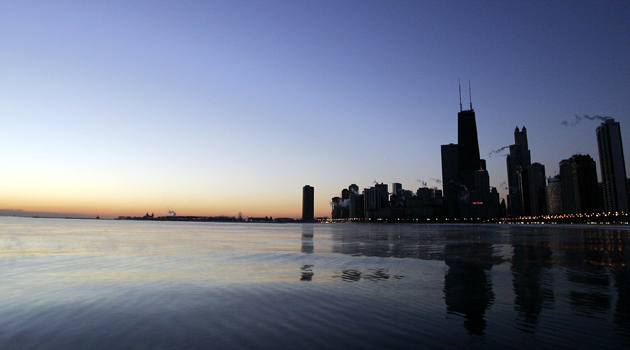 The life expectancy of an average American is now 78 years, which means it will take an entire lifetime to clean up the Great Lakes' most polluted sites.
And that's if everything goes right.
To date, everything has gone wrong.
A report issued by the inspector general of the U.S. Environmental Protection Agency states, in fact, that the agency still doesn't know just how badly the lakes are polluted, despite the fact they identified the most contaminated spots two decades ago, according to AP.
"Without improved management, coordination and accountability, EPA will not succeed in achieving the results intended," the report says.
In other words, if the EPA doesn't step up to the plate, we're screwed.
EPA defenders, though, say they haven't been given enough money to get the job done. Detractors say that's hogwash.
"Why was it necessary to spend nearly $400,000 on a report to state the obvious?'' asked Matt Doss, the policy director for the Great Lakes Commission, which represents eight states in the region,
Joel Brammeier, acting president of the Chicago-based Alliance for the Great Lakes, told AP that the successes noted in the report will be important to use to secure funding to finish the job.
''We've got to have mechanisms in place so that when we go back for more money, we'll be able to tell Congress what a great job we did spending the money they've already given us,'' Brammeier said.
That might take 77 years itself.
Steve Rhodes is the proprietor of The Beachwood Reporter, a Chicago-centric news and culture review.
Copyright FREEL - NBC Local Media