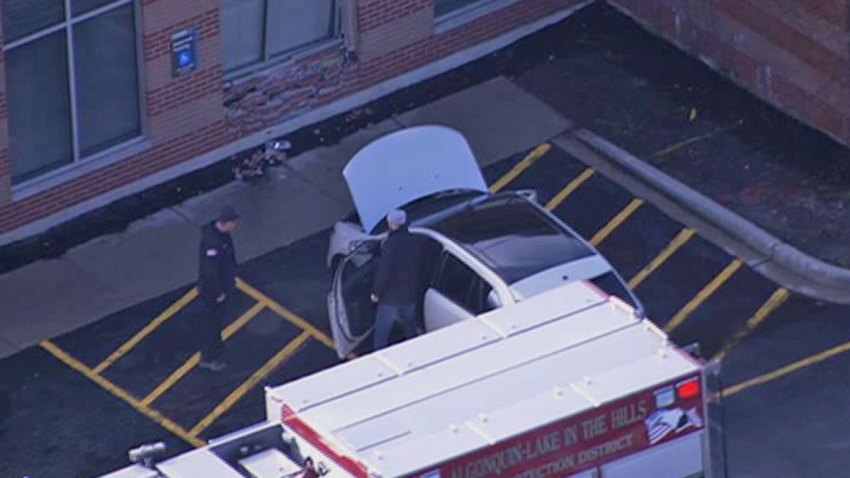 An elderly driver caused damage to a Lake In the Hills Chase bank branch on Tuesday morning when she accidentally hit the accelerator instead of the brake, a police sergeant told NBC Chicago.

Glenice Higgens, 85, was trying to park at the branch, at 310 N. Randall Road, when she mistakenly hit the wrong pedal, Sgt. Mark Smith said. The car hit the branch, pushing a window about two feet into the building.
The window hit a desk, which then struck the chair a bank employee was sitting in. The employee was transported to Advocate Sherman Hospital in Elgin with minor back pain, Smith said.
The driver was not transported and no citations were issued, he said.