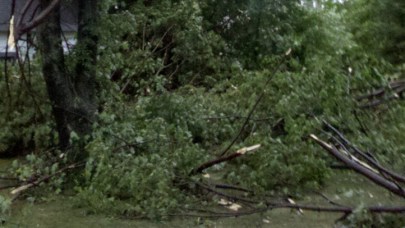 Lawmakers in Lake County are urging residents to report any damage suffered during violent thunderstorms on July 11.
Damage assessments sent to local and county officials could help Lake County qualify for federal disaster assistance, according to the Daily Herald.
Parts of Lake County were especially hard-hit by the storm. High winds uprooted trees, downed power lines and left thousands of ComEd customers without power.
Local legislators say municipalities should send their damage assessments to Gov. Pat Quinn's office. The governor could then ask for federal assistance, but only if the damage reports total more than $16 million.