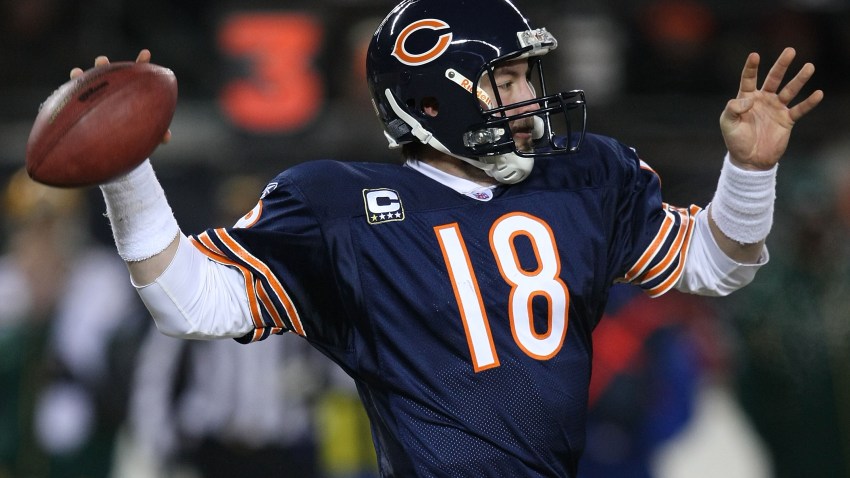 Less than a week ago, Kyle Orton was close to re-joining the Chicago Bears.

Now he may start against them.

Kansas City Chiefs coach Todd Haley announced Monday that Orton will be given a chance this week to win the starting QB job this week, in time for Sunday's game versus the Bears.

The Chiefs' quarterback position is in flux after Tyler Palko threw four turnovers in a 13-9 loss to the Steelers Sunday, the team's fourth loss in a row.

Orton will also be battling backup Ricky Stanzi for the starting nod.

Orton played for Chicago from 2005-2008, including filling in for Rex Grossman for several games in 2007 when the Bears reached the Super Bowl.

He traded to the Broncos as part of the deal to acquire Cutler.

The Bears were seeking to claim Orton off the waiver wire when he was released by the Broncos, but the Chiefs beat them to the punch.