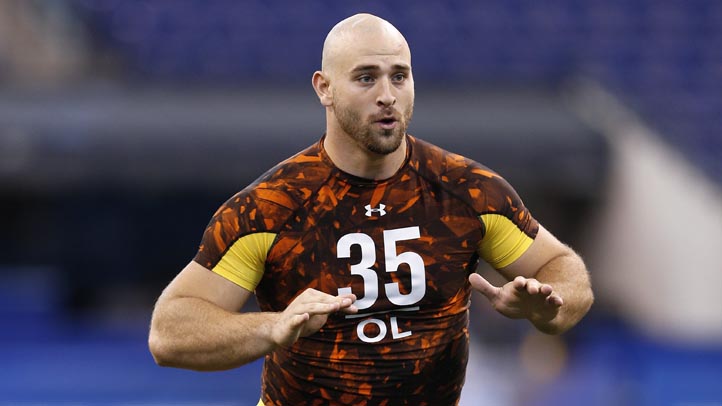 Over the weekend, the Bears got their first look at Kyle Long, the offensive lineman they picked in the first round of the draft. What happened at the rookie mini-camp for Long?
He met with Jay Cutler over the weekend: Cutler stopped by rookie mini-camp over the weekend to welcome to new guys. Considering the expectations on the quarterback this year, it was the kind of move that showed Cutler wants to be a leader.
Long lined up at right guard: During his one year in Oregon, Long played at left guard. The Bears are trying him on the other side of the center, in part so he can hold off Ndamukong Suh. It doesn't mean this is Long's permanent home, because offensive coordinator Aaron Kromer is still figuring out how the line will shake out.
Missing mini-camp will be overcome by technology: NFL rules prevent Long from attending the rest of mini-camp. He will continue to practice, using Skype to check in with his coaches.
Like the kid going on vacation early, he picked up his assignments for the next few weeks: Remember how jealous you were of the kids in school who were getting their assignments early so their family could go to Disney World in the off-season? Kyle Long is that kid. The Bears filled him up on plenty of work as he misses mini-camp.
Copyright FREEL - NBC Local Media