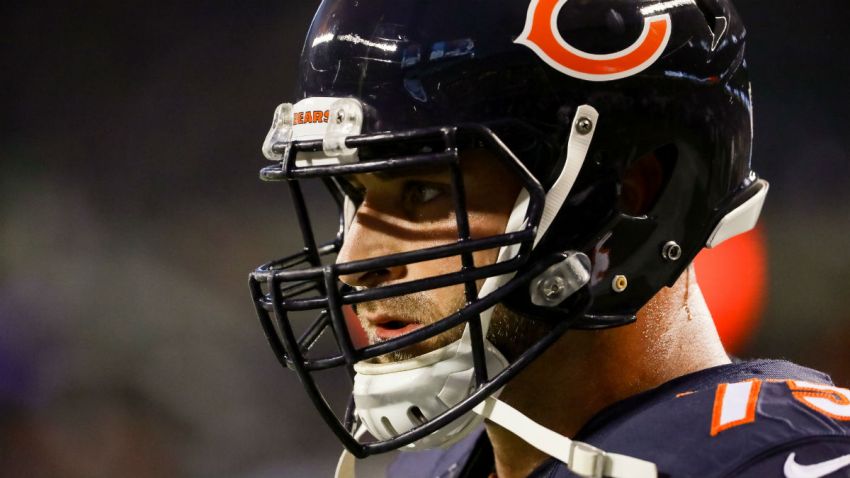 After President Donald Trump criticized NFL players for kneeling during the National Anthem, numerous players, including Chicago Bears lineman Kyle Long, responded to the remarks.
Long, who is expected to play in his first game of the season on Sunday, took to Twitter to express his dissatisfaction with the president's comments:
"Taking freedoms away from Americans is unamerican. Ain't it?" Long asked in his tweet.
In a campaign rally on Friday night in Alabama, President Trump called for NFL players who kneel during the National Anthem to be "fired."
"Wouldn't you love to see one of these NFL owners, when somebody disrespects our flag, you'd say 'Get that son of a bitch off the field right now. Out! He's fired!" Trump said during the rally.
Numerous NFL players came out against the statements, and the NFL Players Association President DeMaurice Smith said that the union wouldn't shy away from "protecting the constitutional rights of our players as citizens as well as their safety as men who compete in a game that exposes them to great risks."
Long's brother Chris has already made it a point to support players like Colin Kaepernick, standing next to kneeling teammates on the sidelines and donating his first six game checks to various charities advocating for social justice.