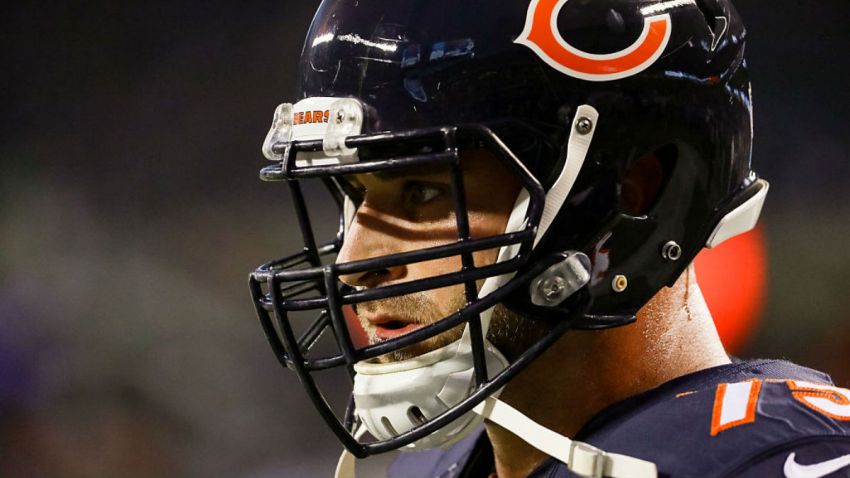 Chicago Bears offensive lineman Kyle Long is one of the leaders on the team, but after suffering an ankle injury in Sunday's loss to the Tampa Bay Buccaneers, the team reportedly got some news that they did not want to hear.
According to NFL Network's Ian Rapoport, Long's ankle injury will keep him out for the remainder of the regular season after an MRI revealed extensive damage.
The ankle injury occurred in the second quarter of the game, and Long had to be carted off the field with an air cast protecting the injury.
Long, who signed a four-year contract extension with the Bears earlier this year, has also been dealing with a host of other issues, including a torn labrum that has limited his push on the offensive line. There is no word on whether the Bears will go ahead and have Long get surgery on that injury, but with his season apparently over, there seems to be no downside to doing just that.
As for which player will replace Long at right guard, the Bears do have a few options, including Eric Kush and Ted Larsen, but there won't be an official decision made until the team regroups for practice on Tuesday at Halas Hall.