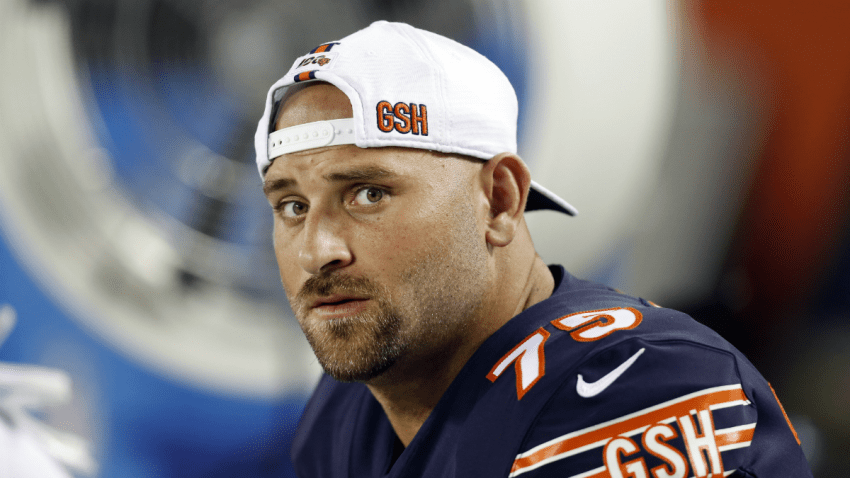 The Chicago Bears may be off this week, but they're still making some news, as the team will likely place offensive lineman Kyle Long on injured reserve.
According to Mike Garofolo and Ian Rapoport of the NFL Network, Long will "likely be placed" on injured reserve with a hip injury, potentially ending his 2019 season.
Long missed the Bears' Week 4 win against the Minnesota Vikings due to the injury, and although he did play in Week 5 against the Oakland Raiders, he was moving visibly slower than usual, and the Bears are clearly concerned about his health moving forward.
The injury may not only end his 2019 season, but it could potentially put an end to his time with the Bears. Long restructured his contract prior to the 2019 season, giving the Bears some breathing room if they decide to cut ties with him following the campaign.
At 31 years old, Long has had some strong years with the Bears, but has dealt with a slew of injuries over the last four seasons, missing a total of 23 games in those campaigns.
Even still, the seven-year veteran has made three Pro Bowls and has been a locker room leader for the Bears, making any future decision potentially more difficult to make.