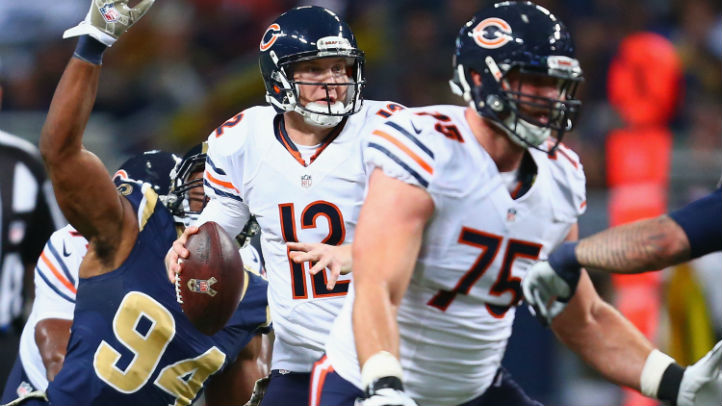 Bears rookie guard Kyle Long has been fined $7,875 by the NFL for kicking St. Louis Rams defensive lineman William Hayes last Sunday.
Long was seen kicking at Hayes in the second quarter of the loss. His brother, Chris Long, a player for the Rams, rushed to the scene and pulled his brother out of the melee.
Long's father Howie, a hall of famer and NFL broadcaster, was on hand to witness the scrum. He said the kick is out of character for Kyle, who's really a sweetheart, and said it should be a learning experience for Kyle.