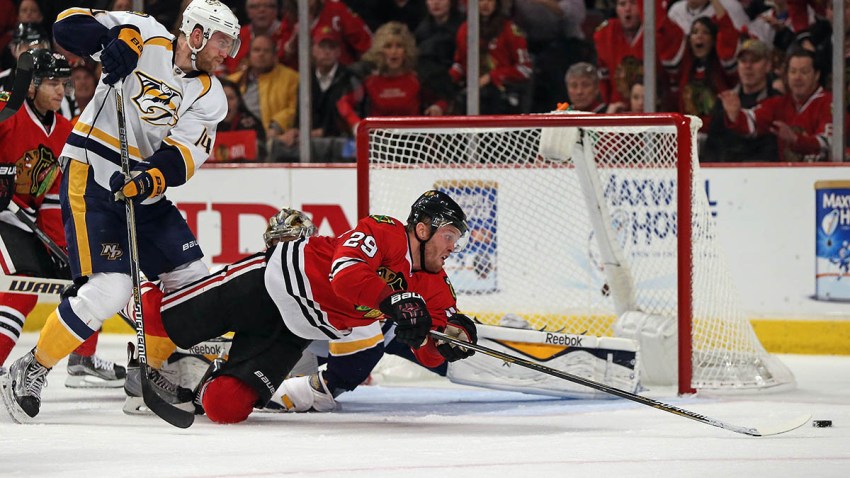 The Chicago Blackhawks take the ice on Wednesday night against the Tampa Bay Lightning, and it appears as though the team will be pretty close to full strength.
Defenseman Michal Rozsival is still out with a broken ankle, but two other players that were rumored to be dealing with injuries will both be ready to go for Game 1.

Marcus Kruger, limited in face-off duty early in the series against the Anaheim Ducks, and Bryan Bickell, who played only a handful of shifts in Game 7 in southern California, will both be in the lineup for the Stanley Cup Final opener, according to head coach Joel Quenneville.
The Blackhawks could also have another player back in their rotation on the blue line, as defenseman Trevor van Riemsdyk will travel to Tampa Bay with the team this week. Van Riemsdyk has been skating with the team in recent weeks as he recovers from a wrist injury he suffered while rehabbing a knee ailment, and while Quenneville hasn't said for certain that the rookie will be back in.
As of right now, Kyle Cumiskey and David Rundblad are the team's bottom two defensemen, but Quenneville left open the possibility of either Kimmo Timonen or van Riemsdyk slotting into the lineup for Game 1 on Wednesday.