Kristin Cavallari said her new baby girl Saylor has given her strength since the loss of her brother Michael.
The reality star posted a photo on Instagram Monday of newborn's feet in grey socks resting on a blanket.
"My little angel, Saylor. She has been my light throughout this whole thing and has given me so much strength. Thank you baby girl for coming when u did," Cavallari captioned the post.
Authorities discovered Michael Cavallari's body Thursday in a steep and rocky area in an isolated part of southern Utah, nearly two weeks after a rancher found his car abandoned near the area.
The Utah medical examiner is working to confirm the identity and determine the cause of death, a process that could take as long as two months, Grand County Sheriff Steven White said.
There were no bullet holes, stab wounds or other signs of foul play. It's now up to the medical examiner to determine how he died, with toxicology reports certain to play a factor, White said. Medical examiner officials were not immediately available for comment Friday.
Frigid weather in the area might have been a factor, White said. Nighttime temperatures were at or below freezing around the time the car was found against a small embankment.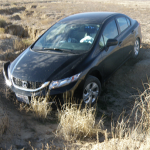 "I don't know what his mental state might have been, with possible hypothermia," White said.
Kristin Cavallari said she was heart-broken in an Instagram post last Thursday. She posted a picture herself and her brother as children and wrote that "Mikey" had a good heart and always made her laugh.
"I'm at a loss for words, but I know u are in a better place and finally at peace," she wrote. "I love u so much RIP."
Authorities had been searching for Michael Cavallari since his car was found with the engine running and the air bag deployed the day after Thanksgiving off a dirt road some 200 miles south of Salt Lake City.
Evidence shows the 2014 Honda Civic hit a couple of big rocks and washes, likely causing the air bag to deploy, White said. Michael Cavallari's cellphone and laptop were inside. Investigators believed he was just passing through Utah but didn't know where he was headed.
Michael Cavallari was arrested in Southern California on an allegation of making threats four days before his car was found about 5 miles from Interstate 70 in Utah. He bailed out of jail Nov. 25.
Hours before his Honda was discovered, Cavallari stopped at a convenience store about 60 miles away and asked for directions to Salt Lake City. Credit card transactions and surveillance video from the store show he was in the town of Monticello at 3:30 a.m. on Nov. 27.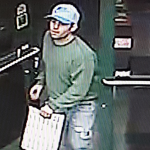 Michael Cavallari worked for his father's corporation,was single and had no kids, White said.
His sister rose to fame in the mid-2000s when she appeared in the MTV reality series "Laguna Beach" and "The Hills." She is married to Cutler, who starred at Vanderbilt and now plays for the Chicago Bears. They have three children together.
Copyright AP - Associated Press