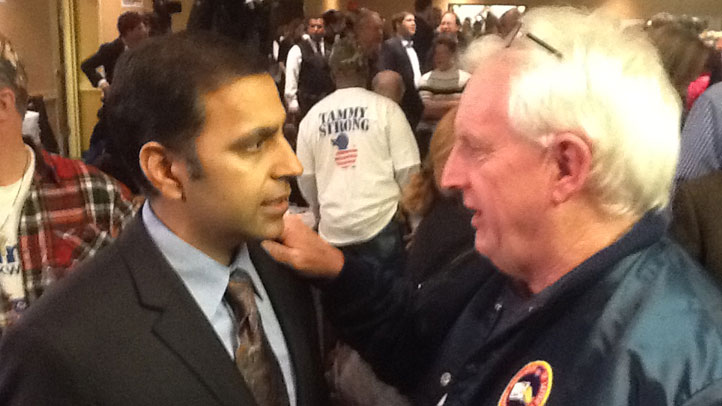 Raja Krishnamoorthi beat out Republican Pete DiCianni to claim Rep. Tammy Duckworth's soon-to-be-vacated 8th Congressional District House seat Tuesday, the Associated Press reported.
Krishnamoorthi was appointed a special assistant attorney general in the Public Integrity Unit by Illinois Attorney General Lisa Madigan before leaving the office to serve as deputy treasurer in 2007.
Krishnamoorthi later lost the 2010 Illinois Comptroller race to David E. Miller. In 2012, he also lost to Duckworth in the Democratic primary for the 8th district House seat.
He has since served as president of Bolingbrook's Sivananthan Laboratories. The company focuses on research, development and commercialization of miltary night vision technology, solar cells, radiation detectors and biosensors to detect weapons of mass destruction.
Krishnamoorthi rode a wave of high-profile endorsements from the Chicago Tribune, Chicago Sun-Times and a host of elected officials, including President Barack Obama.
Illinois' 8th congressional district covers parts of Cook, DuPage and Kane counties and includes suburbs like Addison, Hoffman Estates and Villa Park, among others.