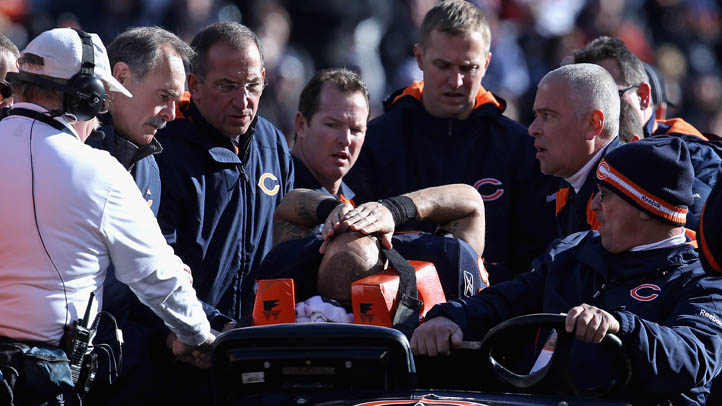 Bears wide reciever Johnny Knox will undergo surgery, Monday, to stabalize vertabrae in his back after receiveing a violent hit vs. the Seattle Seahawks, Sunday.
Knox's back was awkwardly and violently bent after he caught a pass in the first quarter. The game was stopped as Bears medical personnel carefully put Knox on a backboard and took him to an ambulance.
"Johnny has total movement throughout his body, has total use of all his extremities, which is good. As far as the injury, I know it's a lower back injury right now. Of course we're doing tests right now, but he has total movement. He is not paralyzed or anything like that," Smith said.

The team announced that Knox's prognosis, both for his career and his quality of life, are good.

In the post-game press conference, head coach Lovie Smith said Knox had full movement in his extremities.

In a season full of injuries for Chicago, this was the scariest. Knox gave a thumbs up as he was being carted off the field, but the sight of his body bent in half did not inspire confidence. Knox having a positive prognosis is the best news the Bears have had in weeks.
Copyright FREEL - NBC Local Media