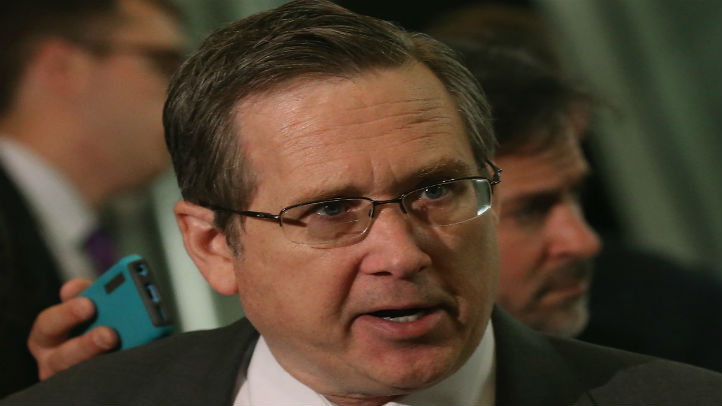 Sen. Mark Kirk told Roe Conn Thursday that he wouldn't be attending the Republican National Convention in July because he will be busy doing his hair.
"I've got to really do my hair that week," Kirk said on Conn's WGN radio show. "Make sure that my hair is just perfect."
Instead of attending the convention, Kirk plans to campaign for re-election in Illinois.
"I'll be back home in Illinois, talking to the people of Illinois, and running for re-election, very much focusing on Illinois and its issues and not hanging out with those 16 jamokes who are running for president," Kirk said.
The senator also called Republican frontrunner Donald Trump's candidacy a "riverboat gamble." In March, Kirk told NBC Chicago that he would back Trump if he was the Republican nominee.
Kirk announced that he would skip the convention earlier this month. Sen. John McCain, who was the Republican presidential nominee in 2008, said he also may bow out of the convention Tuesday.
Both Kirk and McCain are facing tough challenges for re-election.
Kirk will face Rep. Tammy Duckworth in the Nov. 8 general election.