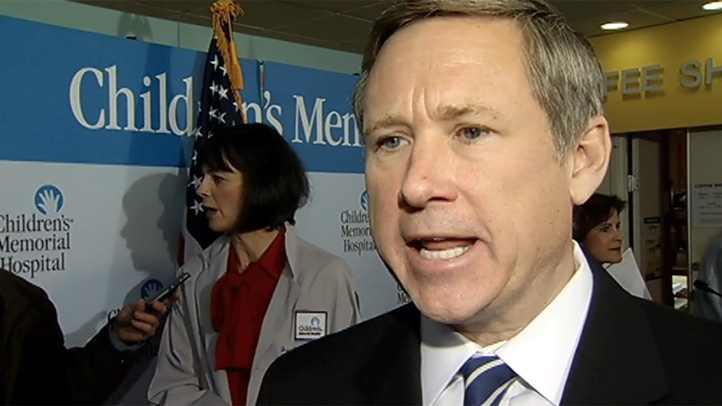 Though a significant recovery process is expected, doctors Tuesday called Sen. Mark Kirk's condition promising a day after emergency surgery to relieve pressure from his brain.

Kirk suffered a stroke over the weekend, and swelling Sunday night forced doctors to take the 52-year-old senator into surgery to remove a four-inch-by-eight-inch portion of his skull.

"He has slight facial paralysis on his left side at this time," Dr. Richard Fessler said Tuesday. "With therapy that usually gets better."

Kirk will remain in Northwestern University's intensive care unit for four to five more days, possibly longer. But the senator is progressing, Fessler said. He's talking and breathing on his own. He even asked for his Blackberry this morning.

"If he were not doing well, he wouldn't be responding to questions, he would not be able to answer to commands," Fessler said. "The senator is doing very well."

In response to questions about Kirk's health and lifestyle before the stroke, Fessler said the senator's eating and exercise habits appeared to be very healthy.

The stroke was not caused by stress or diet, Fessler said, calling it "one of those unfortunate disasters that happens."

At a separate event, Gov. Pat Quinn spoke about Kirk and his hopes for a quick recovery.

"We want him to really make a full recovery. We thank all of his physicians and his family -- all those who came together to help him, his staff and his family -- so it's important our senator get back on his feet as quickly as possible," he said.