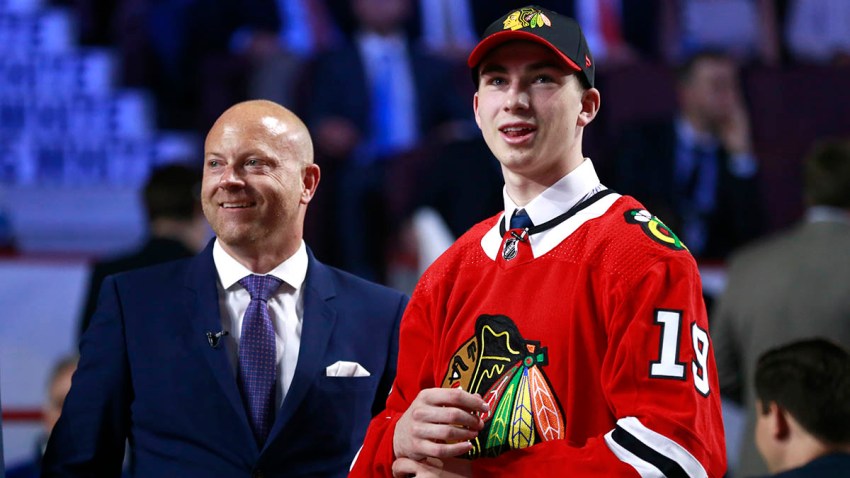 Chicago Blackhawks first round draft pick Kirby Dach is hoping he can make the team out of training camp this season, but fans are left holding their breath after he was forced to leave a game on Tuesday morning.
Dach, who is playing with the Blackhawks' top prospects in a tournament in Traverse City, Michigan this week, was skating into the corner during a contest against the Minnesota Wild when he was hit and sent sprawling into the boards:
According to reporters in the rink, Dach was taken to the Blackhawks' dressing room for evaluation after the hit, and Darian Pilon was given a boarding penalty on the play.
Dach was able to skate to the bench under his own power, but headed to the Blackhawks' dressing room after the hit. The team announced that Dach was dealing with a shoulder issue, but that his removal from the game was precautionary.
Later in the contest, 2018 first round pick Adam Boqvist and forward Philipp Kurashev were both removed from the game with injuries, according to reporters. There is no update on their conditions at this time.
Dach and the rest of the team will return to Chicago after the contest for the start of training camp. The first-round pick is one of 55 players invited to the camp, which gets underway on Friday.