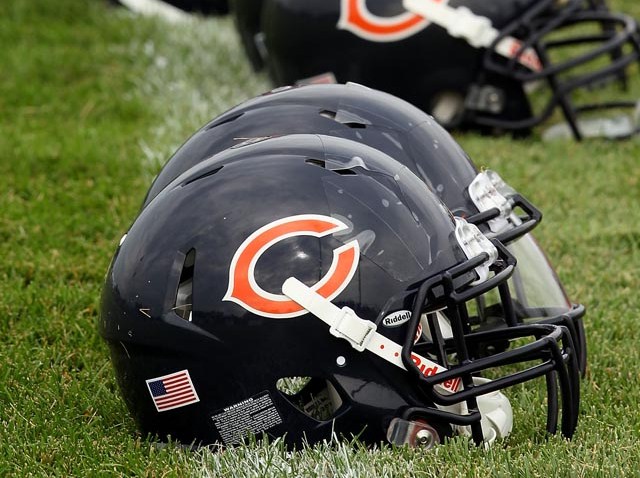 After more than eight months in hibernation, the Chicago Bears have finally returned. Television, newspapers and the web are not the only ways to keep up with the Monsters of the Midway. You can now track the team's I Formation on your iPhone.
Windy City Gridiron now an app
While there are scores of blogs and mainstream publications that cover the Bears, the best source for Bears fanatics is Windy City Gridiron. Since 2005, the fan-driven publication has published detailed game and player analysis, aggregated player websites and Twitter accounts, and posted must-read fan comments and commentary.
Last month Windy City Gridiron connected with the iPhone as part of the SB Nation app. SB Nation is a network of more than 300 team-oriented blogs, which also includes sites Bleed Cubbie Blue, South Side Sox, Second City Hockey and Blog-A-Bull. Although SB Nation's parent company SportsBlogs Inc. is based in Washington D.C., its individual sites are locally managed. As well, the company's co-founder Markos Moulitsas (creator of the DailyKos political blog) grew up in part in the Chicago area, living in Schaumburg and Andersonville at various times.
Fans of SB Nation's Chicago sites will love the free iPhone app, as it categorizes all the blogs by sport and allows users to create their own "lineup" of teams they want to track. This is a must-have app for any Bears fan or sports junkie who wants comprehensive coverage and intelligent commentary from peers.
Fielding other app alternatives
There are scores of additional iPhone apps and Android apps to serve Bears fans this season. The best app for managing your fantasy football team this year is the free Yahoo! Fantasy Football '11. Yahoo! Sports is the pioneer in online rotisserie sports management and also offers up a handy and free Android version.
In terms of watching games and highlights on the go, there are two options to get you over the goal line. DirecTV's NFL Sunday Ticket has separate versions for iPhones, iPads and Android devices. These apps are free to download, but require a DirecTV subscription and Sunday Ticket package in order to access all of the games on your small screens.
Similarly, Comcast's XFINITY TV app, available as one application for Apple's iOS devices as well as for Android-based smartphones and tablets offers subscribers live access to the Red Zone Channel. This feature shows every NFL score in real-time, and will hopefully be showcasing Jay Cutler, Matt Forte and Devin Hester well into February.
Brad Spirrison is the Managing Editor of Appolicious.com and AndroidApps.com, where consumers find mobile apps they'll love. The Appolicious family of sites (which also includes video review service AppVee.com) and mobile apps (for the iPhone and Android devices) are discovery tools to help consumers browse, search and share recommendations for the hundreds of thousands of apps available on the iOS and Android platforms. Spirrison, a longtime Chicago-based media and technology commentator, lives in Lakeview with his wife and young son.