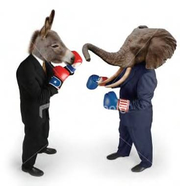 The Chicago Bears have approached rookie wide receiver Kevin White's injury status with caution throughout the season, and the team continued that approach on Tuesday as they announced that he will not play in the remaining three games of the 2015 regular season.
White, who suffered a broken shin during offseason workouts, was placed on the Physically Unable to Perform list during training camp, and while recently rejoined the team for practices, the team has opted to shut him down for the remainder of the year.
The Bears chose White with the seventh overall pick of the 2015 NFL Draft, but they haven't gotten a chance to see what he brings to the table yet. His shin injury robbed him of training camp reps, and even though he's worked out with the team over the last few weeks, he was never able to get over the hump and make it back onto the active roster.
The Bears also made another minor roster move on Tuesday, waiving defensive lineman Ziggy Hood and promoting linebacker John Timu from the practice squad.