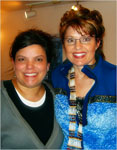 The Chicago Blackhawks may or may not be interested in adding another center into the rotation after revealing that they would not re-sign Michal Handzus, but there is one player who is apparently interested in pulling on the Hawks sweater next season.
Here is what Bruce Garrioch of the Ottawa Sun had to say on Friday:
"In the case of Ryan Kesler, he requested a trade last fall and only wants to go to either the Chicago Blackhawks or Pittsburgh Penguins."
While the odds are strong that Kesler would accept a trade to other teams beside those two, it's pretty revealing what his method is here. He wants to go to a team that is looking to bolster their center depth, which the Hawks have needed to do for years and the Penguins have been looking to do after having Jordan Staal head south to the Carolina Hurricanes. The center is due $5 million a season for each of the next two years, so his cap hit isn't entirely unreasonable (Jason Spezza's, for example, is much higher), and his health woes aren't as horrendous as some have made them out to be.
The big problem facing Kesler could be what Canucks management decides to do with him. Even though the team will likely want to move him, they may be a bit gun shy after having to make several trades in the past few years. Trading goaltender Cory Schneider to the New Jersey Devils for a first round draft pick and dealing Roberto Luongo to the Florida Panthers weren't exactly blockbuster trades for the team, and they're facing a lengthy rebuilding process. They're likely going to want a king's ransom for Kesler, and it's unclear whether the Penguins or Blackhawks will want to pull the trigger on such a deal.
That being said, if Bowman wants to part with players or prospects to acquire second line center help, he does have some options. Defensive prospects like Klas Dahlbeck and Adam Clendening could be moved to the Canucks, who desperately need defensive help, and if cap space needs to be cleared, players like Johnny Oduya, Brent Seabrook, and Patrick Sharp could all potentially be in play.
Even with that being the case, it seems more likely that Bowman will stick to an order of succession plan like we laid out earlier this offseason. Andrew Shaw would start the season as the second line center, and other players like Ben Smith and Marcus Kruger would also get chances. Those three would simply be keeping the seat warm for Teuvo Teravainen, who ultimately is the player the Blackhawks want in the second line center position.
Of course, Bowman has fooled us all before, and Kesler's stated desire to come to the Blackhawks could sway the general manager's thinking a bit.