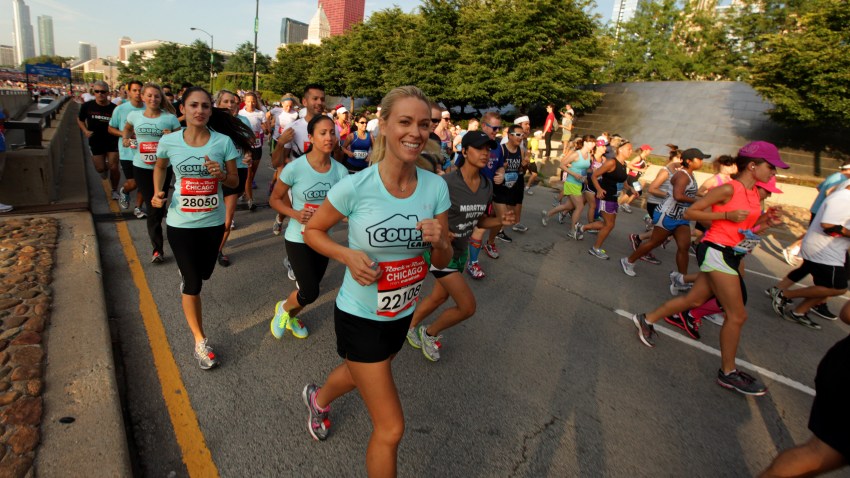 Reality show star and tabloid regular Kate Gosselin can add road racing to her list of accomplishments.
The former star of "Kate Plus 8" ran in the Rock 'n' Roll Chicago Half Marathon on Sunday.
Gosselin ran with the Coupon Cabin team, a company based in nearby Whiting, Ind. She serves as a contributing blogger for the company.
She finished the shorter 5K race in 29 minutes and 54 seconds, which for her, might considered a jog in the park. The reality star is known to jog up to 10 miles a day.
Gosselin and her husband John rocketed to fame after the TLC reality show documented their lives with their eight kids. The couple has since divorced and the show, and a subsequent spinoff, has been canceled.