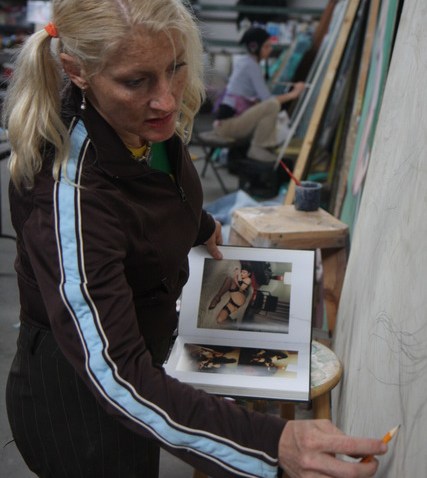 Still undecided on running for mayor, Chicago Teachers Union President Karen Lewis is soliciting supporters on Twitter to help pad her campaign war chest with enough money to go up against Rahm Emanuel's millions.
On Wednesday, she tweeted a request to her supporters.
Lewis posted a link to the donation page of the Exploratory Committee to Elect Karen Lewis, where she solicits contributions ranging from $10-to-beyond.
The fund raising effort comes with a call to action: "Join the 'People's Movement' for inclusion, equity, racial justice and participatory democracy and contribute today to help us reverse the bad policies of Mayor 1%."
Help me make a decision.https://t.co/L0xodSIXi5 — Karen Lewis (@KarenLewisCTU) September 17, 2014
The charismatic CTU boss, who's been seriously considering a run for the past three months, would also face off against fellow progressive and Emanuel critic Bob Fioretti, the alderman of Chicago's 2nd Ward, who announced his candidacy last Saturday and held a private fundraiser downtown on Tuesday night.
For Fioretti, who has long eyed the mayorship, cash flow appears less an obstacle than the opportunity to potentially oust Emanuel from office.
For Lewis, donor dollars are a dealbreaker. Last week she poured $40,000 of her own dough into her campaign fund, explaining: "It's a sign that I'm trying to raise money. People have to see that we're trying to raise money now. We have to do all kinds of other things."

If she does throw her hat into the ring, Team Emanuel will most certainly lob verbal grenades her direction. After Fioretti's announcement, an Emanuel spokesman responded: "Time and again, Alderman Fioretti has shown no backbone for making tough choices and little respect for Chicago taxpayers' pocketbooks."
At the time, Dick Simpson, a political science professor at the University of Illinois at Chicago, told Ward Room that Fioretti could pose a real threat to the incumbent Democrat, observing: "It could throw it into a run off and it would be clear that the mayor can be defeated."
Should Lewis enter the race, both she and Fioretti—who appeal to different segments of anti-Rahm voters—might even bring down Emanuel's percentage of the vote, thereby nullifying the impact of his impressive and apparently bottomless fundraising power.
It would also be double the election-cycle nastiness as Lewis gets slimed along with Fioretti.