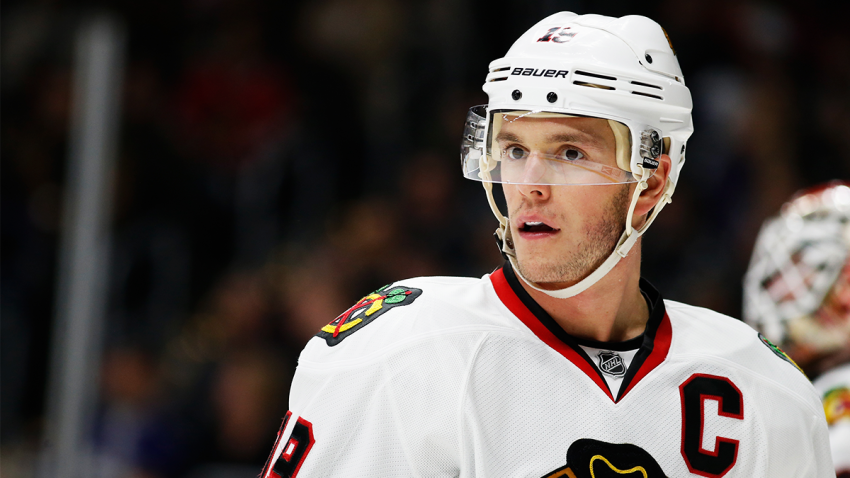 Chicago Blackhawks stars Patrick Kane and Jonathan Toews have always maintained a friendly rivalry over the years, but on Tuesday it was Kane that got bragging rights over the Hawks captain.
That's because Kane was named the best player in the NHL right now, according to a ranking conducted by the NHL Network. The superstar is coming off of a season where he became the first American player to win the league's MVP award and the first Blackhawk to win the trophy in nearly 50 years.
In 82 games last season, Kane scored a career-high 46 goals and dished out 60 assists for the Hawks, teaming up with Artem Anisimov and Artemi Panarin to form one of the best scoring lines in the entire NHL.
As for Toews, the Hawks' captain finished in ninth place on the NHL Networks' ranking. He scored 28 goals and had 38 assists in the 2015-16 campaign, and he's hoping that he can improve those numbers with new linemates in the coming season.
Pittsburgh Penguins captain Sidney Crosby finished in second place on the list after a season that saw him win his second career Stanley Cup championship. Washington's Alex Ovechkin, Dallas' Jamie Benn, and Washington's Braden Holtby rounded out the top five spots on the list.
Several other Blackhawks made the ranking, which lists the top 50 players in the league. Defenseman Duncan Keith finished in 14th, and goaltender Corey Crawford checked in at number 31. Second-year forward Artemi Panarin finished in 39th, with defenseman Brent Seabrook finishing just behind him in 43rd place.