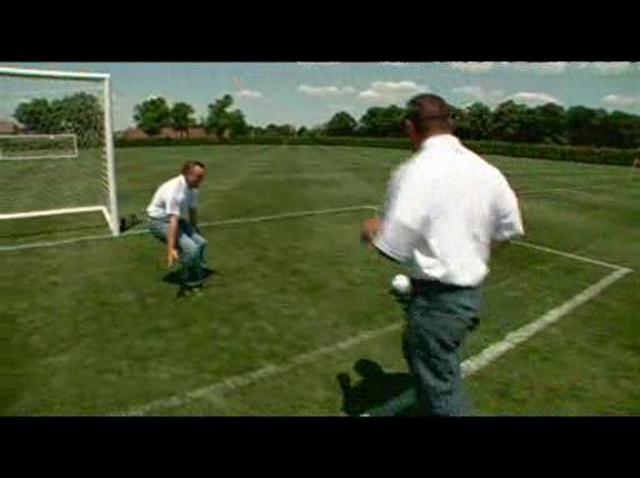 The Chicago Blackhawks came into this offseason with one priority above all others on their list: re-signing Patrick Kane and Jonathan Toews to new contract extensions.
More so than locking up a second line center or working out some salary cap issues that the team will face because of the lower-than-expected cap ceiling next season, the Hawks wanted to make sure that the twin cornerstones of their franchise were kept in the fold for as long as possible, and on Wednesday, GM Stan Bowman made that vision a reality. Both players signed eight-year contracts.
Those contracts, which will reportedly pay them an average of $10.5 million per season for the next eight years, make them the highest paid players in the NHL. With the salary cap reportedly heading north of $70 million when the contracts take effect in 2015 (with some reports even speculating it could reach $75 million with new Canadian TV revenue), both players were in line for a significant raise from the $6.3 million they were making, and that's exactly what they got.
Of course, the deals were met with some resistance in hockey circles as being "too much money" for a team to be paying to just two guys on a roster of 20 or more players, but the fact of the matter is that the team had to give them that kind of money. Agents and players know that league revenues are rising, and owners are cognizant of that fact as well. With that knowledge in mind, making Kane and Toews the first players in the current NHL to cross the $10 million threshold seems like it was inevitable rather than some kind of overreach.
Unfortunately for the Hawks, just because the contracts are about what was to be expected for the two players (and any notion of there being some kind of hometown discount is ignorant of the reality that hockey players have limited opportunities, unlike sports like basketball and baseball, in their career to really cash in with big contracts) doesn't mean that the team won't have to make some tough choices as to who to keep in the fold when the contracts kick in.
Players like Bryan Bickell, Patrick Sharp, and Brent Seabrook have all already been mentioned as guys who could potentially go to make room not just for Kane and Toews, but also for Brandon Saad, who will be due for a pay raise after next season.
Whether or not those guys go remains to be seen, but these signings do signal that the end for this current core of players is nearing its end. The team had a similar turnover after the 2010 Stanley Cup championship, with pieces like Andrew Ladd and Dustin Byfuglien being shipped off to greener pastures, but the organization was able to replace those players with young pieces from within the system. That is likely going to be the case again this time around, and there are some really dynamite guys to choose from.
Looking at forwards like Teuvo Teravainen (who will likely be looked to as either a top-line winger or second line center when he is fully ready) and Mark McNeill and Joakim Nordstrom (who are both potential Marcus Kruger replacements if the team decides to let him go), it appears that the team will have no problem plugging holes in forward depth. At defenseman, Klas Dahlbeck and Stephen Johns could replace guys like Seabrook or Johnny Oduya in the top four blue liner corps, and Adam Clendening is an attractive option if Nick Leddy is shipped out.
Obviously, we have no idea about whether or not those players will pan out at the NHL level, but knowing that some reshuffling is bound to take place after Kane and Toews' contracts kick in before the 2015-16 season, it would behoove Blackhawks fans to pay attention to these youngsters in the system. They're going to be looked at to be NHL ready within a year or so, and it will be fascinating to see which of them become full-timers, and which falter under the scrutiny at the highest level of the game.