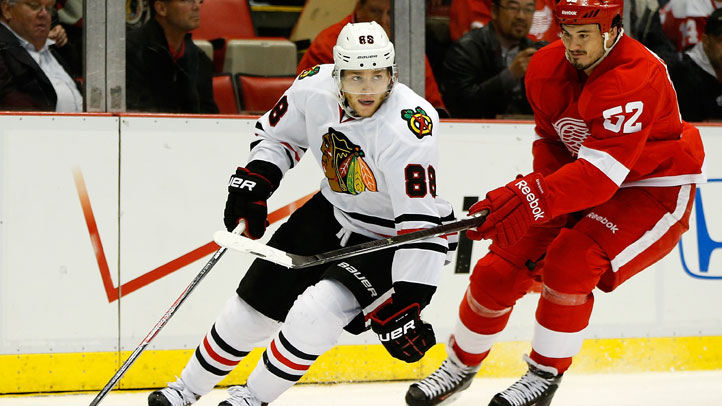 Various Chicago Blackhawks players have made it a habit of appearing in videos showcasing their whacky personalities, childish antics, or sick puck-handling skills, but for Patrick Kane and Andrew Shaw, things got a bit more interesting in a new ad they appear in for BMO Harris Bank.
In the spot, the duo are shown swimming with a bank customer, but they aren't exactly in swim gear:
The bank, which has sponsored the Hawks for over five years, also had a series of ads that debuted during the 2013 season. One of the more notable ones starred Patrick Sharp in an environment slightly more familiar to him than a swimming pool:
It's tough to tell which direction the bank will go with their next Hawks ad. Maybe Jonathan Toews helping a customer at the grocery store? Marian Hossa pumping gas for someone in a blizzard? Duncan Keith performing home improvement work?
If BMO uses one of our ideas, we'll expect a royalty check in the mail.