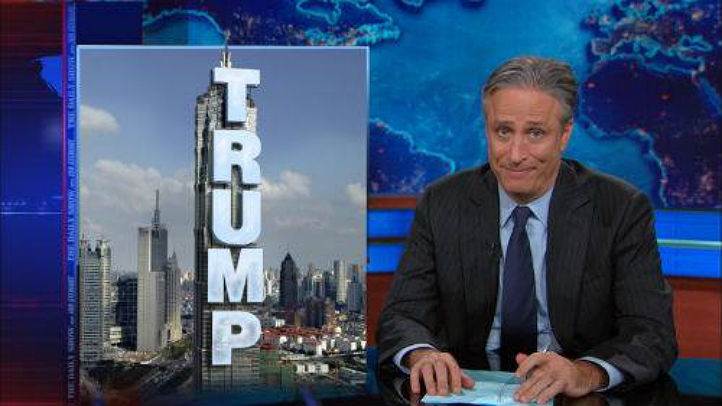 Wading into the controversy over Donald Trump's new sign in Chicago, Jon Stewart joked the city should have known what it was getting into.

"I gotta say Chicago, I think this is on you," the host of "The Daily Show" said Tuesday night. "Did you not think Donald Trump was going to put his name on the building you let him build? It's what he does. Have you been to New York City? Or as you think it would be called from the buildings, New Trump City?"

"He put up a string of apartment buildings that literally block the sun from the entire Upper West Side of Manhattan," Stewart said.
The 20-foot illuminated letters spelling TRUMP on the side of Trump International Hotel over the Chicago River prompted criticism from Mayor Rahm Emanuel, who called the sign "architecturally tasteless."

A spokeswoman for the mayor said that while the sign complies with city ordinance provisions, Emanuel "has asked his staff to determine if there are any options available for further changes."

"Rahm," Stewart said, "I'm pretty sure that is the small size. You don't want to know what the large Trump sign looks like."

As for Trump's response to Emanuel's opinion, Stewart shook his head and wondered, "Do you have to answer to everyone?"

Stewart, who isn't afraid of unleashing opinions about Chicago and our pizza, didn't get specific about how he personally feels about the sign.