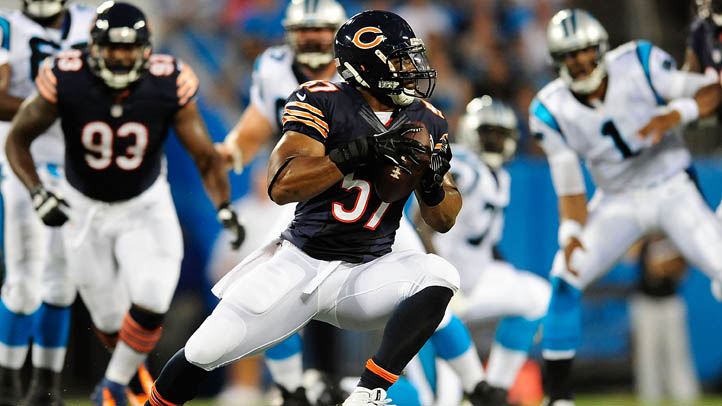 The hit Jon Bostic put on San Diego's Mike Willie during last week's pre-season game made national headlines, but it also caught the eye of NFL officials.
The league has fined the Bears' rookie middle linebacker $21,000 for the hit. According to NFL.com, the league says Bostic lowered his head against a defenseless player, which is a rule violation.
Lance Briggs tweeted Bostic was fined for the hit.
Shaking my head moment. Nfl fines jon bostic 21k for his clean hit against the chargers. — Lance Briggs (@LanceBriggs) August 21, 2013
Briggs, who has been mentoring Bostic, was surprised that the league would fine Bostic for his hit, but that the hit that wrecked Miami's Dustin Keller's knee would be considered clean.
Bostic's hit illegal. Hit on dustin keller. Legal. — Lance Briggs (@LanceBriggs) August 21, 2013
With the NFL's focus on preventing head injuries, they often fine players who lead with the crown of the head and aim for the head. Bostic did that in the hit. The result was clean, but the fine isn't unprecedented.
The message to defenders is clear. Aim low. While this may prevent concussions, it may also result in more ugly leg injuries.
The fine is far from minimal for rookie, who is making a $405,000 base salary this season.
Copyright FREEL - NBC Local Media