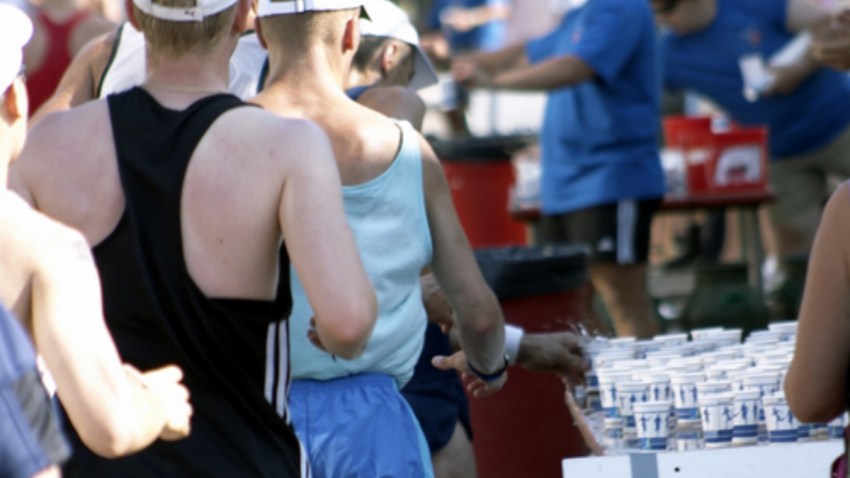 They say if you find a job you love, you'll never have to work a day in your life. So if you're passionate about running and on the job hunt, why not try to marry the two? There are plenty of employment opportunities in the realm of Chicago running, and here are a few that have popped up recently:
Fleet Feet Sports is one of Chicago's best running stores, and even more than directing you to the right shoes and gear, they serve as advocates for the running community.
If you're an outgoing people person with any level of running experience and are free nights and weekends, you might fit the bill for part-time sales associate at the Fleet Feet Old Town or Lincoln Square locations. Check out the full posting here (as well as the printable application), and if it sounds up your alley, email a cover letter and resume to resume@fleetfeetchicago.com.
Fleet Feet is also looking for a Hydration Station Team Lead—if you've run the lakefront during the summer, there's no doubt you've seen their crew passing out water, Gatorade, and smiles to everyone who needs them. You can be one of those team members, provided you're willing to start early, can drive a cargo van, and are friendly and energetic. Check out the full posting and requirements here, and if you're interested, send your resume and cover letter to JVryhof@FleetFeetChicago.com.
If event management is more your style, Chicago-based All Community Events is hiring for tons of different positions. From graphic design to course set-up, registration manager to volunteer coordinator, and even after-party DJ, they're looking for people to fill plenty of roles. Check out all the postings here for both Chicago-area events as well as the nationwide Glo Run series. To apply, email your resume and cover letter to email@allcommunityevents.com with the subject "I LOVE EVENTS – YOUR NAME". And keep in mind that if you're looking to be a full-time event manager—their part-time opportunities are a great way to get your foot in the door!
Anyone else you know of in the fitness community hiring? Let us know on Twitter at @StrideNBC and we'll be sure to spread the word. Happy running and happy job hunting!