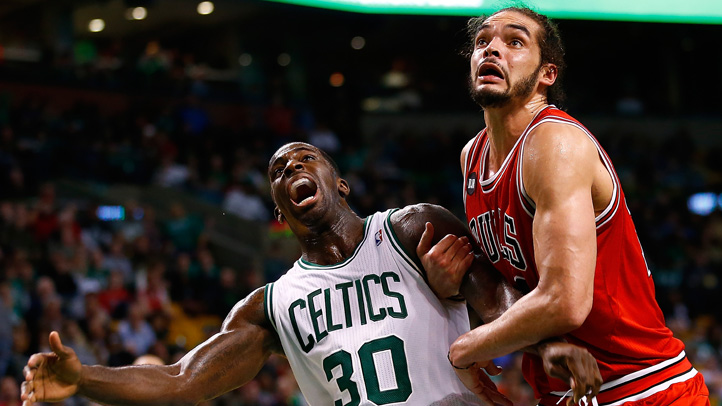 Bulls center Joakim Noah is recovering after undergoing arthroscopic left knee surgery.
Chicago announced the operation Friday. It was performed by team physician Dr. Brian Cole. The team says Noah will rehab his knee for eight to 12 weeks.
Noah is coming off his best season with the Bulls, when he was the NBA Defensive Player of the Year. The 6-foot-11 Noah set career highs with averages of 12.6 points, 11.3 rebounds and 5.4 assists.
Noah helped the Bulls win 48 games during the regular season, but it was clear that the knee was bothering him when Chicago was eliminated by Washington in the first round of the playoffs. He had the knee drained at some point during the season and the injury flared up again.