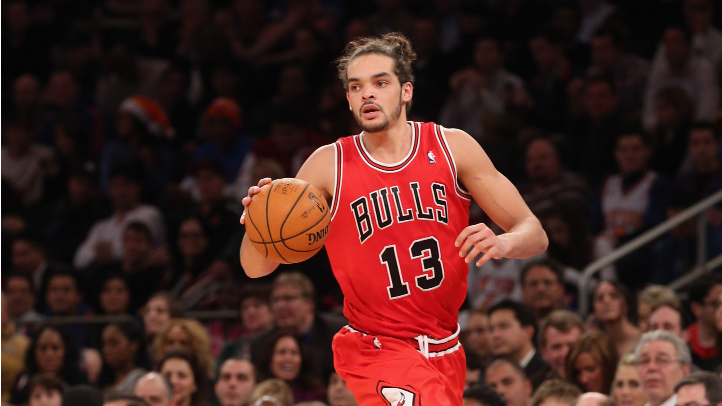 The NBA on Thursday announced the starters for the 2013 All-Star game, which will take place in Houston next month, and not surprisingly, Joakim Noah was not chosen by the fans to start in the game. Some are calling it a "snub," but with the center position being eliminated as a voting category, the Chicago Bulls center really didn't have much of chance.
Starters in the game are selected via fan vote and although Joakim has clearly played at an All-Star level this season, this part of assembling the team for the midseason classic is more of a "popularity contest" than anything else.
Joakim is averaging 12.4 points, 4.1 assists and two blocks per game this season, all career-highs. Noah is also averaging 10.7 rebounds per game and a career-high in minutes at 38.4 per contest.
But that doesn't matter to fans who vote primarily for superstars and big-name players. Joakim Noah is neither.
But all is not lost. A week from Thursday, the All-Star reserves will be announced and this time, coaches have a say on who makes it into the game and who doesn't.
This represents Joakim's best chance to make the first All-Star Game of his career, as the thought process tends to be more rational and logical. Is there a chance that Noah could still wind up not being an All-Star this season? Sure.
But coaches have a better feel for how a player has performed during the season and you'd be hard pressed to find a coach anywhere in the Eastern Conference who feels that Noah isn't deserving of a spot on the roster.
Follow "Outside Shot" on Twitter (
@Outside_Shot
) for more Bulls news and information.