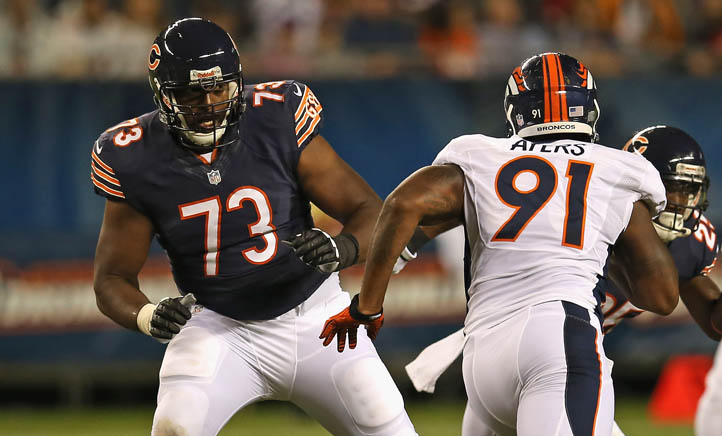 After a poor performance by the Bears' offensive line during the pre-season owner, offensive coordinator (and former line coach) Mike Tice was not pleased.

He didn't mince words in appraising J'Marcus Webb's performance.

"I know it rained. Did you not go to the game? You went to the game right? OK, you saw the same thing I saw. I have trouble sleeping at night until I know that our quarterback is protected," he said.

Yeowch!

Webb played for most of the game, which is odd for a starter in the first pre-season game. Even with him in, the line gave up six sacks. The offense didn't score a touchdown, either, so Tice's sleeplessness wasn't without reason.

Webb was inspired by his coach's unhappiness. It moved him to poetry. From Webb's Twitter:

"Every morning I wake up, and get out of bed, while thoughts of preparing to battle dance in my head. No visions of cupcakes and tacos. Just football and being the best Left Tackle! Jwebb Nation stand strong! I'll conquer this battle like King Kong! I'll protect our quarterback and won't allow any sack! I'm giving my best everyday and there simply isn't anything left to say------BEAR DOWN!!!!"

Now, Webb just needs to turn that poetry into quarterback protection.
Copyright FREEL - NBC Local Media