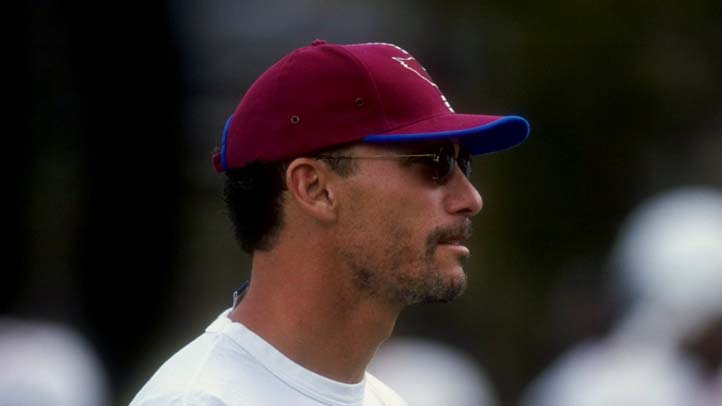 Early this morning, former NFL and collegiate coach and current Fox analyst Jimmy Johnson tweeted that Marc Trestman was going to get the Bears' head coaching gig. If your first reaction was disbelief, you're not alone. You should take Johnson's tweet with a whole shaker of salt.
It is known that Bears general manager Phil Emery is interviewing Trestman, who is currently a head coach in the Canadian Football League. But Trestman is one of at least 13 men interviewing for the job, and they still have interviews scheduled for this weekend. Emery has proven himself to be thorough in his job. Such an impulsive move would not only be out of his character, but also out of character for the Bears' organization.
But that doesn't mean Trestman isn't an interesting candidate. He's one of the few potentials with head coaching experience. He has a great effect on quarterbacks, and Rich Gannon said Trestman could be the perfect person to help Jay Cutler become elite.
However, it's unlikely that the Bears have already made the decision on Trestman or anyone else.
Copyright FREEL - NBC Local Media