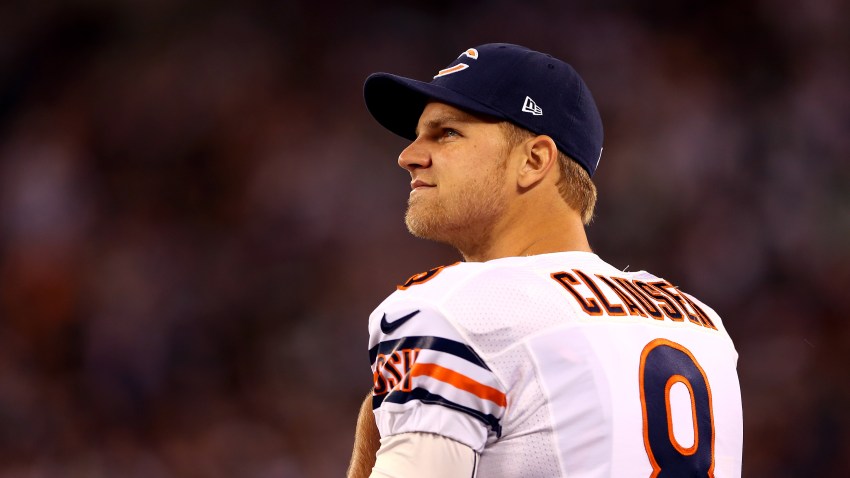 The Chicago Bears have made a change at their back-up quarterback position, as Jimmy Clausen has been waived by the team.
To replace Clausen on the 53-man roster, the Bears have promoted quarterback David Fales from the practice squad, making him the new back-up for the remainder of the season.
In two seasons with the Bears, Clausen has appeared in six games, completing 55.7 percent of his passes for two touchdowns and two interceptions. He also started two games for the Bears, replacing Jay Cutler as the starter in Week 16 of the 2014 season and started in place of Cutler in Week 3 of this season when the Bears lost to the Seattle Seahawks.
The reason for the change is a practical one for the Bears. According to head coach John Fox, Fales received interest from another NFL team looking to sign him to their active roster, so the Bears opted to keep him and move forward without Clausen in the mix.
One team that likely expressed an interest in Fales was the Baltimore Ravens, who not only lost starting quarterback Joe Flacco for the season on Sunday but also happen to have former Bears head coach Marc Trestman on staff as their offensive coordinator.
Fales has yet to appear in an NFL game since being drafted by the Bears in the 2014 NFL Draft, and he was limited during training camp this year, missing time due to illness.