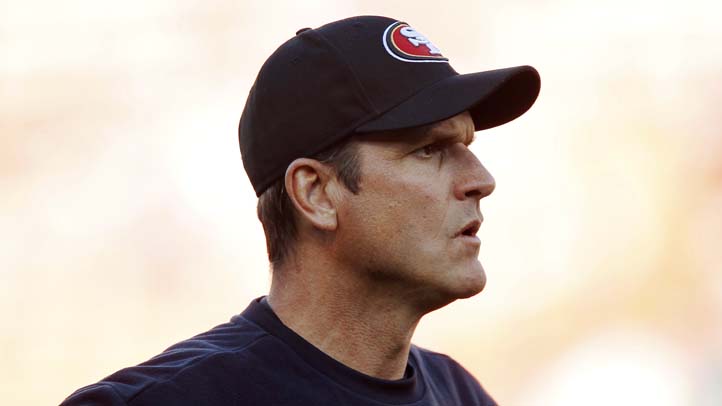 Jim Harbaugh's 49ers are set to face the Bears on Monday night, but the coach couldn't be at practice today due to a minor heart procedure. He is expected to be back at the 49ers facilities on Friday, but it is not known if he will be on the sidelines on Monday.

The surgery was said to deal with an irregular heartbeat. Harbaugh's players did not know that he was going to Stanford Hospital for the procedure until they got to practice on Thursday.

"He seemed fine to me. He actually sat right behind me in meetings," 49ers player PatrickWillis said. "He seemed fine. I didn't know anything was wrong. But like I said, we know he's going to be alright."

The 49ers released a statement on Harbaugh:

"Coach Harbaugh is not at the facility today under doctor's orders. He is having a minor procedure done at Stanford Hospital today for an irregular heartbeat. We anticipate that he will be back at the facility tomorrow, but do not have any further information to share at this time. Assistant head coach and special teams coordinator Brad Seely will be overseeing today's practice and meetings. When more information regarding coach Harbaugh is available we will pass that along."

Whenever a procedure is done on the heart, it's scary. Harbaugh is not just the coach of the opponent's team, but a former Bear. Feel better, Jim.
Copyright FREEL - NBC Local Media