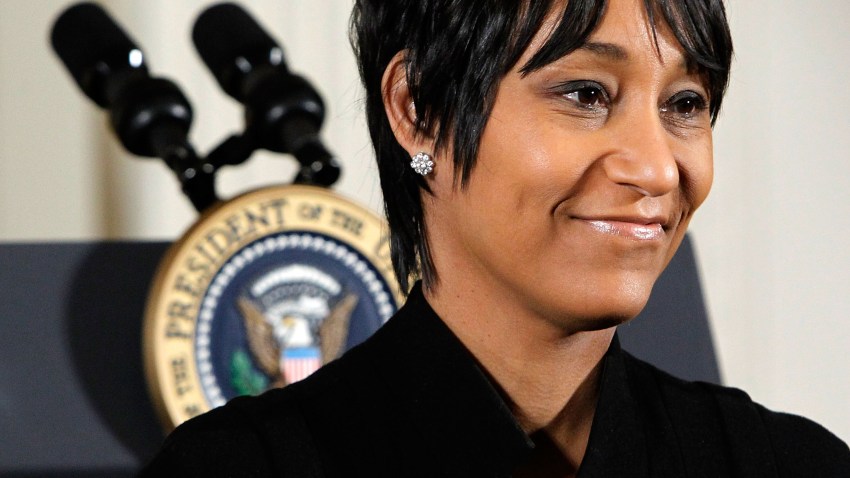 This time last year, and heck, even the year before it seemed doubtful whether the Johnson Publishing empire was going to survive.
Their rumored demise stood in stark contrast to our first black President, Barack Obama's, message of hope. How could two of the most iconic magazines to those communities -- Ebony and Jet -- possibly be shuttered permanently during such a historic run.
It's a credit to new CEO Desiree Rogers that Jet's 60th anniversary issue will be hitting newsstands Thursday. So, it's fitting that Obama is gracing the cover as one of the 10 African-Americans celebrated in the article "Living The Dream."
Since coming aboard as CEO of Johnson Publishing in August 2010, Rogers has infamously had her work cut out for her, but has managed to turn things around enough to see the flagship publication reach this milestone. She's been ruthless, but level-headed in her shaking up of the organization, be it installing Mitzi Miller as Jet's new editor-in-chief, taking on JP Morgan Chase as a minority partner, and enlisting a veritable stable of bloggers to help cross-pollinate traffic to her magazines' websites. And the numbers don't lie: In mid-August it was reported that circulation was up for Ebony and Jet. So, kudos Desiree. And kudos Jet. Crack out the bubbly and celebrate a little. You've earned it.
Theroot.com also has a great retrospective on the magazine's anniversary.